George Heath's wife recalls last moments with her husband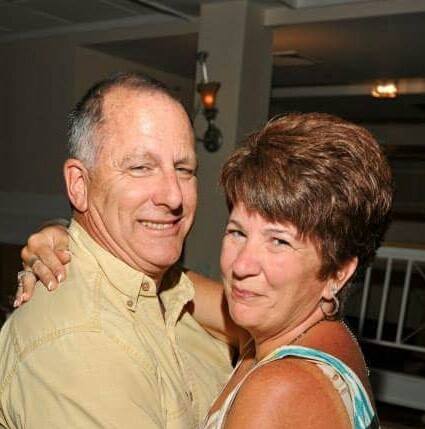 By Alana Cerrone
acerrone@abc6.com
@Alana_Cerrone
We know that George Heath did everything he could to stop Arthur DaRosa.
But we're also learning that his wife Rosemary tried to stop him as well.
Tonight she gives a detailed account of exactly what happened inside Bertucci's Tuesday night, which started with their favorite date night routine…turned tragic.
"He had a Sam Adams on draft, and he goes, 'Didn't you order a drink!?' I go, 'Yeah, she obviously likes you better! You're getting your drink first!'"
Remarkably Rosemary Heath is able to smile and laugh remembering her last moments with her husband George.
They were super hero fans going to see 'Captain America', with a stop at Bertucci's first. It was a date that was scheduled for Saturday, but in a tragic turn of events, they had rescheduled to Tuesday night.
"I said Tuesday's an easy night…not a lot of people are gonna be there we'll go hit Bertucci's first like we usually do."
Then, they heard a scream.
"We saw this woman with a man standing behind her, but next to her…then we saw the knife and we saw him stab her."
It was Sheenah Savoy screaming for help. Their instincts kicked in…Rosemary hit DaRosa with a chair then grabbed onto his shirt as George tried to grab the knife
"I believe he was trying to go around the middle right above his elbows so he couldn't pick up the knife to stab anybody…the man pulled his arm out and stabbed George in the temple."
George stumbled backwards and fell to the ground.
"I immediately leaned down on top of him and started touching his head…I knew the minute I saw him I couldn't help him."
Then she heard off-duty Sheriff's Deputy James Creed order DaRosa to drop his weapon -and when he didn't, he shot him. Deputy Creed's wife, a nurse, immediately began treating George, then comforted Rosemary until an ambulance took George away…the last time she would see her husband alive.
"You didn't have Rosemary without George…you didn't have George without Rosemary."
When George was put in the ambulance Rosemary says he wasn't talking. The last words he spoke to her that night were that he really needs to see his sister Jan. He said he was going to visit her this weekend.
© WLNE-TV 2016