Georgetown Ends PC's Postseason Run In Women's NIT Round of 16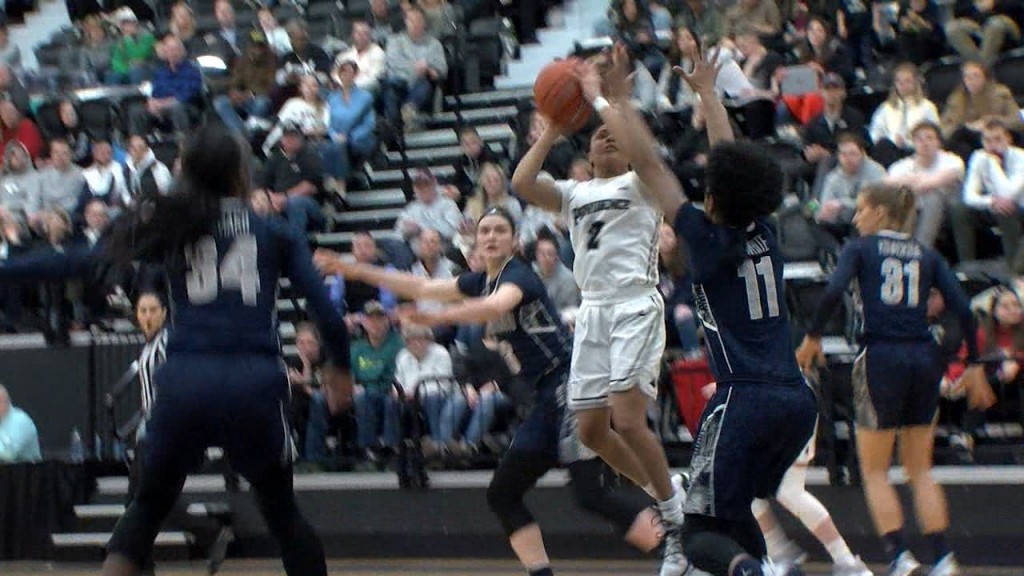 Providence College Press Release
PROVIDENCE, R.I.– The Providence College women's basketball team fell to the Georgetown Hoyas, 53-46, in the WNIT Round of 16 on Tuesday, March 26 in Providence, R.I. The Friars conclude their season with a 19-16 record, reaching the post-season for the first time since 2010. The Hoyas advanced to the quarterfinals and improved to 19-15 overall.
The Friars took the largest lead of the first quarter (10-6) with 4:21 on the clock, but were unable to gain separation from the Hoyas, who tied it up going into the break (13-13). Providence out-scored Georgetown, 15-5, in the second quarter and held the Hoyas scoreless over the last 4:27 of the frame. The Friars took a 28-18 lead heading into halftime.
Jovana Nogic (Belgrade, Serbia) paced the Friars in the opening 20 minutes with 10 points, including eight in the second quarter. At the 5:21 mark, she knocked down her first triple of the game and set the Friars' single-season three-point record, with her 92ndof the year. Nogic set the previous record as a sophomore in 2016-17.
Georgetown erased the Friars' lead in the third quarter with a 16-6 scoring advantage to tie the game heading into the final 10 minutes of play.
The Hoyas started the fourth quarter with a 6-0 run to take a 40-34 advantage with 7:19 on the clock. The Friars responded with a 6-0 run of their own to tie the game, 40-40, at the 5:30 mark. The teams remained tied (42-42), but Georgetown closed out the game with an 11-4 run to take the win.
Nogic led the Friars in scoring with 18 points and added five rebounds and one assist in her final game at Providence. Mary Baskerville (Enfield, Conn.) posted six points and a game-high 13 rebounds. Olivia Orlando (Winthrop, Mass.) contributed 10 boards for the Friars. Local product Maddie Jolin (Rehoboth, Mass.), who was saddled with foul trouble, dished a game-high four assists and added two points, three rebounds and one steal. She and Nogic leave the program as 1,000-point scorers.
Dorothy Adomako posted a double-double for Georgetown on 20 points and 10 boards. Dionna White added 19 points, eight rebounds, four assists and five steals.