GI Joe, the world's first action figure, turns 50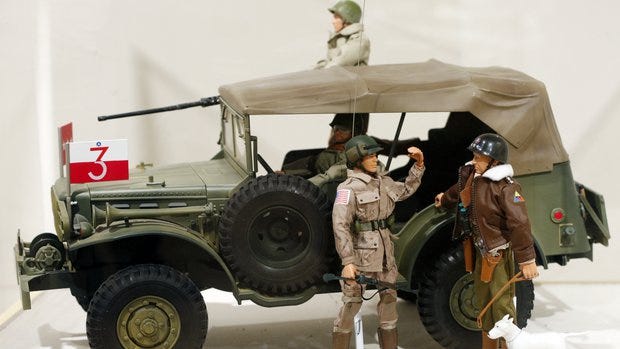 The Associated Press
SARATOGA SPRINGS, N.Y. – G.I. Joe is turning 50.
The birthday of what's called the world's first action figure is being celebrated this month by collectors and Hasbro Inc., which introduced it in 1964.
G.I. Joe was introduced at the annual toy fair in New York City in early 1964 and hit the shelves in time for the 1964 Christmas shopping season. It soon became a big seller at $4 apiece.
Collectors will mark the toy's 50th birthday this Saturday by displaying some of their G.I. Joes at the New York State Military Museum in Saratoga Springs.
Hasbro says it intends to announce details of its 50th anniversary plans during this year's fair in New York on Feb. 16-19.