Gillette Stadium wins bid to host 2023 Army-Navy football game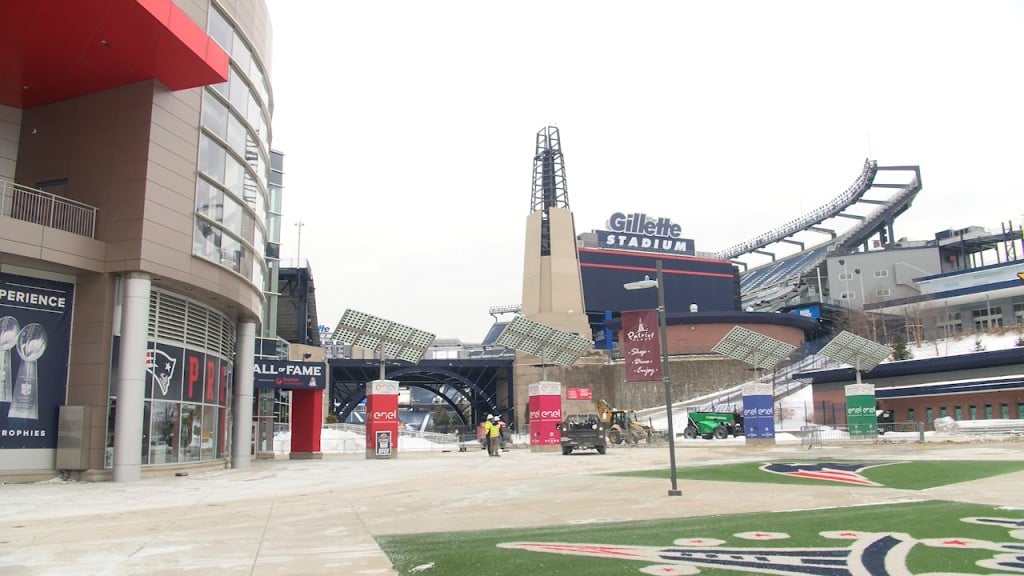 FOXBOROUGH, Mass. (WLNE) — Gillette Stadium won a bid to host the 2023 Army-Navy football game.
"In New England, we value history, honor tradition, and celebrate sports rivalries," New England Patriots owner Robert Kraft said Wednesday. "That's why we are so thrilled for the opportunity to host America's Game at Gillette Stadium in 2023."
Julia Pagliarulo, a spokesperson for Gillette Stadium, said next year's game will be the first time in 124 years that it will be played in New England. It'll be the third time it will take place outside of the mid-Atlantic region.
Aside from America's Game coming to Massachusetts, next year will mark the 250th anniversary of the Boston Tea Party and 225th anniversary of the USS Constitution's maiden voyage.
"As a national leader in supporting military institutions, empowering military families and honoring our veterans, we are proud that the Commonwealth of Massachusetts has been selected as the host of the 2023 Army Navy Game," said Gov. Charlie Baker.
The game will be played on Dec. 9. Ticket information will be released at a later date.