Gist offered Tulsa superintendent job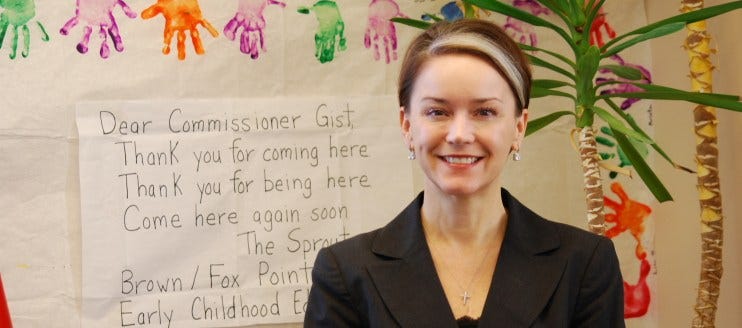 By News Staff
Rhode Island Education Commissioner Deborah Gist has been offered a job in Oklahoma.
The Tulsa school board voted unanimously Monday night to make Gist their next superintendent.
Gist is a Tulsa native and graduated from the University of Oklahoma before taking a job in Texas.
Gist's contract here is up June 30th.
She's served as the state's education commissioner since 2009.
In a statement, Gist says in part, "This was a difficult decision for me, as I am proud of all that we have accomplished together in Rhode Island over the past six years. I love this state and the people I've come to know, and I am excited about the opportunities that lie before us as we develop our next 5-year strategic plan. Nevertheless, inspired by the great work we've done, I welcome the opportunity to lead an urban school district – in particular the district in the city where I was raised and where my family resides. I know that Rhode Islanders can certainly recognize the attraction we have to our hometowns, and it would be a special honor for me to lead the district where I attended public school throughout my childhood. I would leave Rhode Island knowing that we have a great team in place at the Rhode Island Department of Education (RIDE) and that we have strong support for improving student learning and achievement and for transforming education. Governor Raimondo has strongly supported our work and the entire RIDE team, and I have unwavering confidence in her leadership—including specifically on education. We have also enjoyed strong support from our legislators and from the Board of Education. I am grateful for this commitment and for the kind words and expressions of support I have received throughout my service as Commissioner of Education from so many Rhode Island students, parents, educators, and other friends of education."
(C) WLNE/TV 2015