Glancing Blow from Tropical Storm Jose Brings Scattered Damage to Southern New England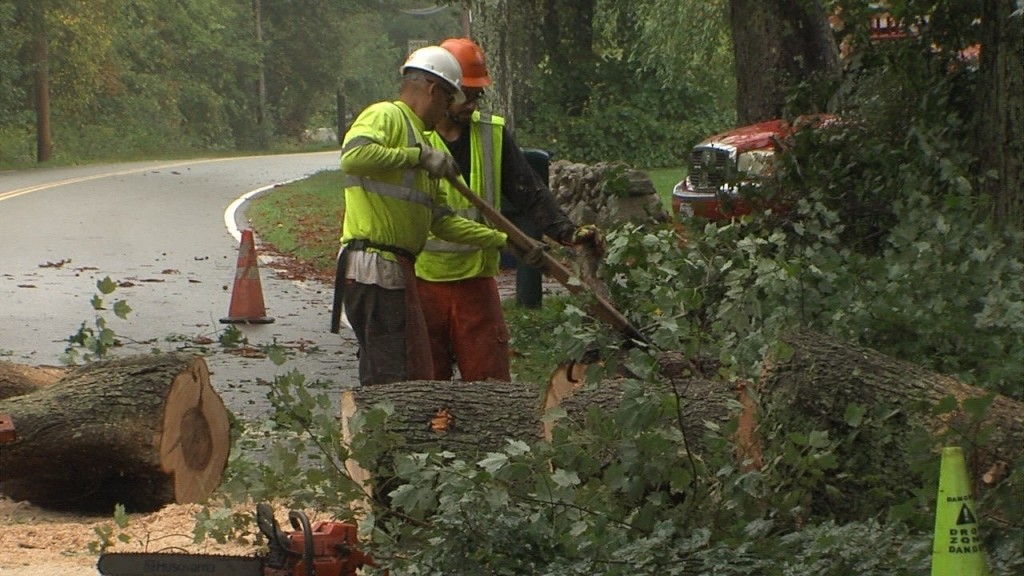 By: Tim Studebaker
Facebook: @TStudebakerABC6
Twitter: @TStudebakerABC6
Email: tstudebaker@abc6.com
WESTPORT, Mass. – With Tropical Storm Jose offshore, winds have been on the increase today, and damage reports have been coming in from around the area. So far, areas north and west have been mostly spared from the worst of the damage. But farther south and east, there have been several reports of trees down in Bristol County, Massachusetts, including one in Fairhaven. The wind gusts nearby, at the New Bedford airport, when that Fairhaven tree came down, were just 30 miles per hour.
Unlike in the winter, at this time of year, the trees are full of leaves. Those leaves act like a sail, catching that 30 mile per hour wind, and bringing trees down more easily than in the winter.
Downed trees could lead to power troubles, too. In Westport, a falling tree branch brought down wires on Old Harbor Road. Power was cut to that area so they could fix the problem.
A bit farther to the south and east, they have been closer to the center of the storm.
Scattered damage reports have been coming in, including a tree knocked down by the wind in Marion.
Out on Cape Cod and the Islands, they've seen a bit more action as well. The strongest wind gusts on Nantucket so far today reaching 53 mph.
In addition, for the past few days, beaches have been dealing with high surf and astronomical high tides, keeping coastal erosion a concern.
©WLNE-TV / ABC6 2017