Glocester police make arrest after discovery of 200 packaged edibles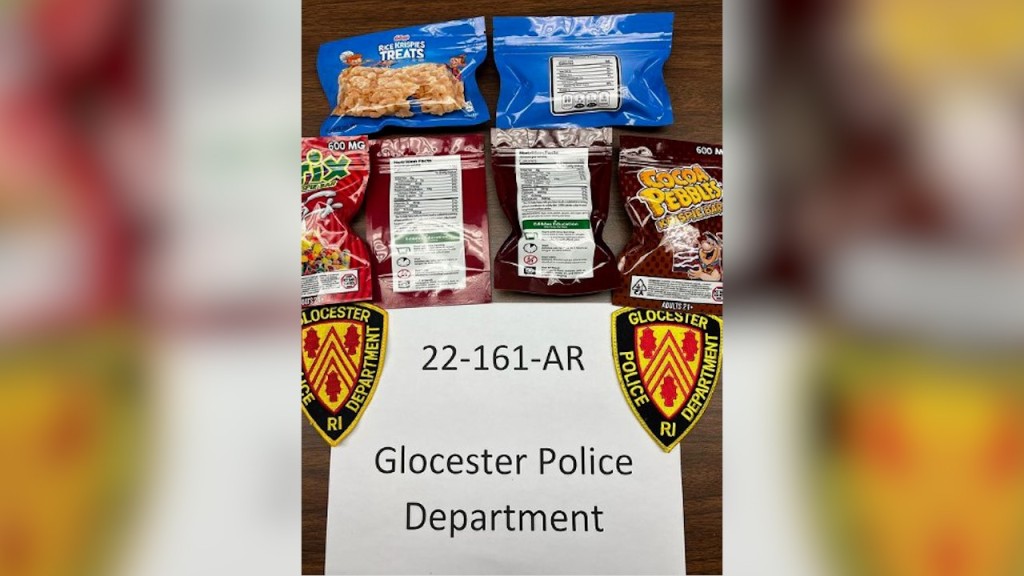 GLOCESTER, R.I. (WLNE) — Glocester police said they seized more than 200 marijuana edibles from over the weekend.
Police said a K-9 unit conducted a traffic stop Sunday night that led to the discovery of the edibles.
Police said they retrieved more than 200 individual packaged edibles and made an arrest.
"With Halloween coming up, we wanted to share this to the community. These treats can easily be mistaken for the popular name brand snacks that you could purchase in the store," the department wrote in a social media post.
The identity of the person arrested was not announced.