Glocester Police arrest RI Hells Angels member on drug and weapons charges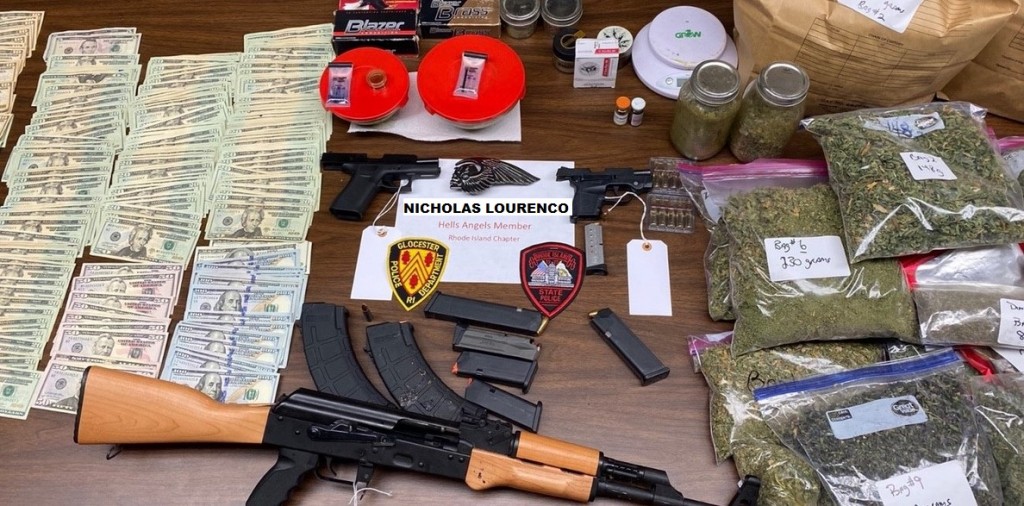 GLOCESTER, R.I. (WLNE)- Glocester Police and Rhode Island State Police arrested a Rhode Island Hells Angels member on drugs and gun related charges on Friday morning.
Nicholas Lourenco, 31, was arrested by detectives at around 7:30 a.m. at his home on Pine Orchard Road.
Investigators executed a search warrant and found 87 marijuana plants, 9.5 pounds of marijuana, as well as high grade THC butter/powder, cash, and three firearms, one of them being an AK-47.
Lourenco was charged with possession with intent to deliver marijuana and THC, and possession of firearms while in possession with intent to deliver schedule IV narcotics.
He will be back in court on September 9.