Goldendoodle faces long road to recovery at the MSPCA-Angell after being hit by car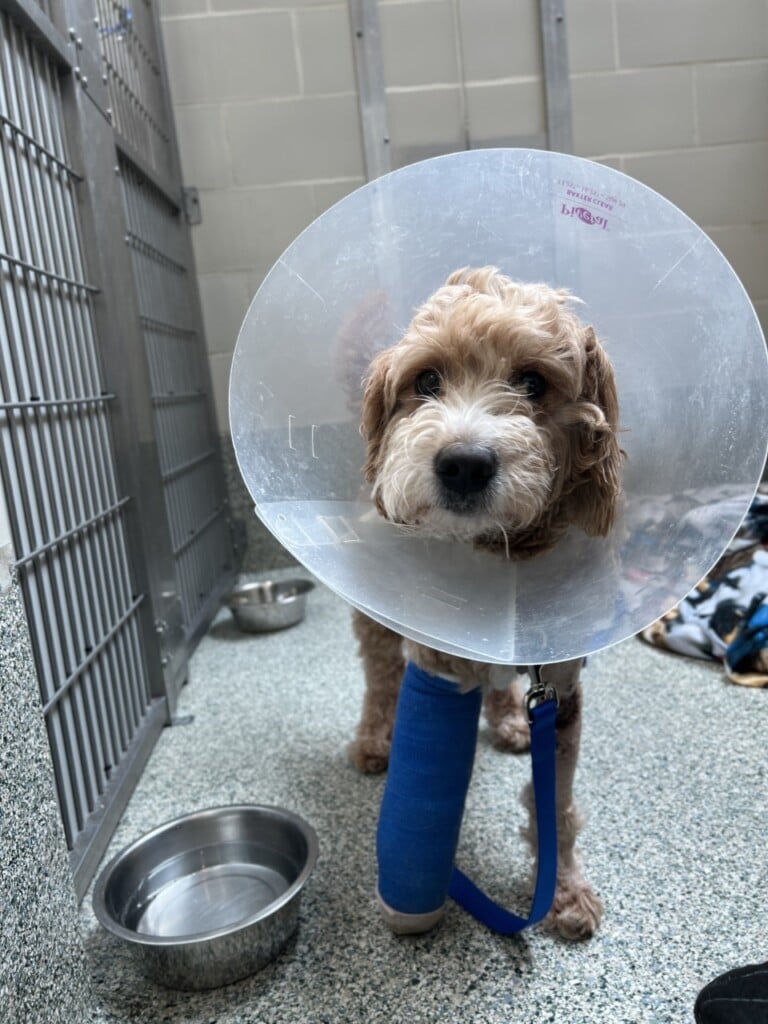 BOSTON (WLNE) — The MSPCA-Angell is looking for donations towards the recovery of a 3-year-old Goldendoodle on a long road to recovery.
Teddy escaped his home through a fence and got hit by a car about two weeks ago.
His owners took him to the Angell Animal Medical Center in Boston and decided it would be best for staff to rehome him, as his recovery will be complex.
Officials said Teddy's front right leg was fractured and he had a serious wound on his front left leg.
"Right now, Teddy's leg is in a splint, but it's not yet clear if it will heal properly," said Dr. Wendy Huang, shelter veterinarian at the MSPCA's Boston Adoption Center. "It's possible that the leg may need to be amputated, but it's too early to tell at this point."
Teddy's injuries have not stopped him from being a happy-go-lucky dog.
"Teddy's moving around well with the splint, and he's incredibly sweet," Huang said. "When he spends time with us in the [Adoption Center] office, he's well behaved and friendly. He'll be a wonderful pet when he's ready to find his new home."
His medical costs could be over $10,000 depending on how smooth his recovery goes.
Those who would like to donate to Teddy's recovery journey can do so online.