Goldendoodle hit by car is ready to start looking for his forever home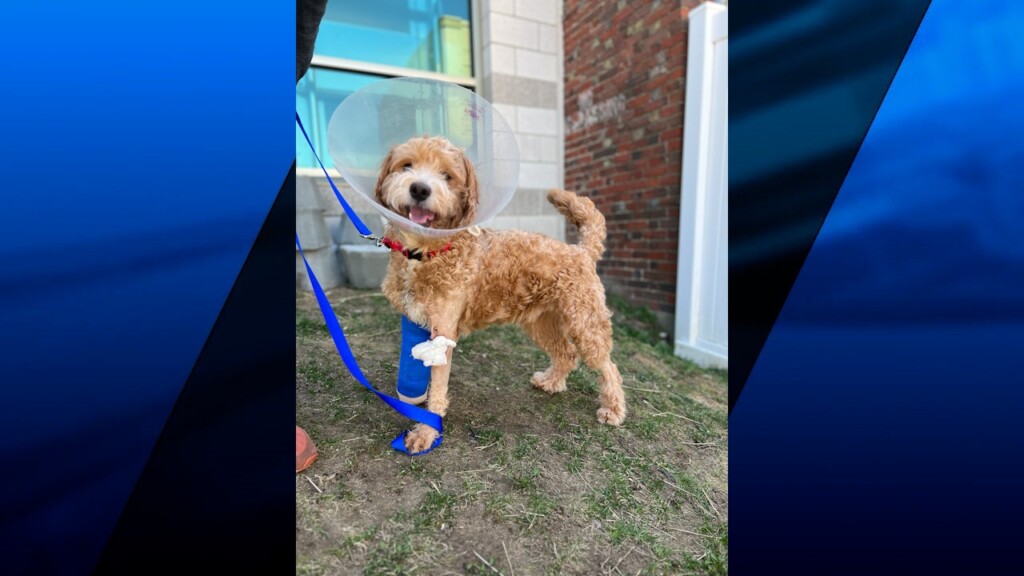 BOSTON (WLNE) — A Goldendoodle in the care of the MSPCA-Angell after he was hit by a car is ready to begin looking for his forever home.
Teddy, a 3-year-old happy dog, suffered injuries to both of his front legs and has been in recovery for over three weeks.
His recovery will be long and complex and his owners decided it would be best to let MSPCA-Angell staff rehome him.
Staff are now looking for an adopter that will foster Teddy before he can be officially adopted.
The adopter would bring him to weekly appointments at an MSPCA shelter to change his bandages and make sure he continues to do well.
Those interested in fostering-to-adopt Teddy or make a donation towards his recovery can do so online.