Gorilla at Boston Zoo Expecting 3rd Child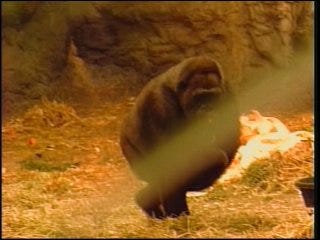 BOSTON (AP) – A gorilla family at Boston's Franklin Park Zoo is expecting a new addition.
The zoo announced on Monday that Kiki, one of four female western lowland gorillas at the zoo, is pregnant with her third child.
The baby is due sometime in the fall.
The 28-year-old Kiki is the mother of two other female gorillas, Kira and Kimani, who also live with the gorilla troop at the zoo's Tropical Forest exhibit. Kiki most recently gave birth in 2004.
Franklin Park officials say they plan to hold a three-day "baby shower" next month to collect items for a non-profit agency that provides assistance new and expectant human parents.
(Copyright 2010 by The Associated Press. All Rights Reserved.)