Gov. Baker celebrates completion of new Freetown train station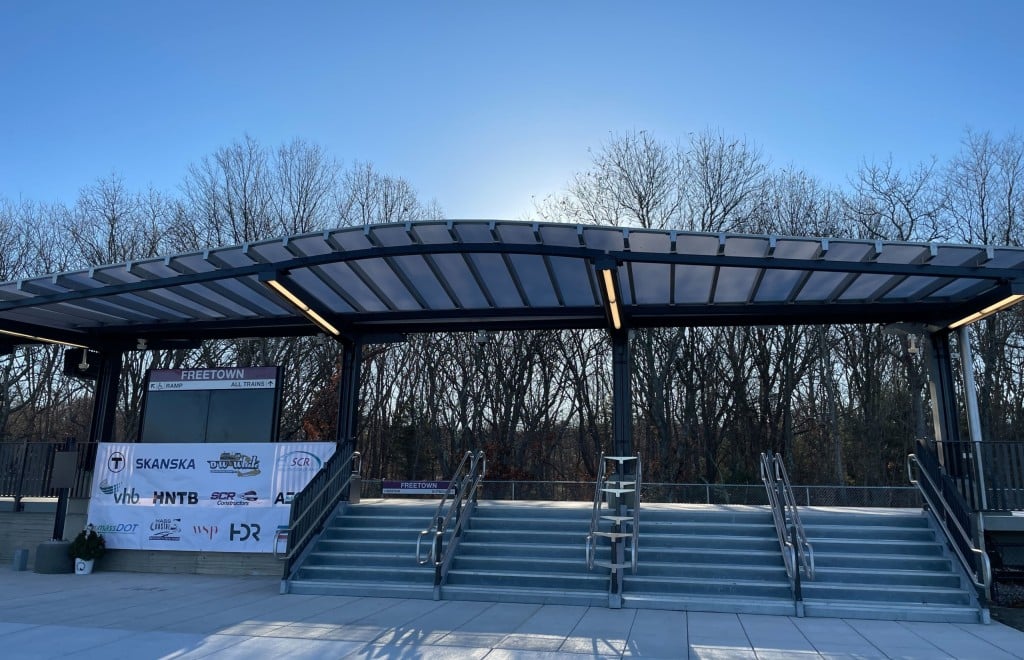 ASSONET, Mass. (WLNE) — Gov. Charlie Baker and his administration cut the ribbon on the newest train station in Massachusetts Monday morning.
The Freetown station in Assonet will soon be another option for Bristol County residents to travel to Boston, and avoid the rush-hour road traffic.
"This initiative is designed to give people the ability to get in and out of Boston, and to get from Boston using public transportation that's available to so many other parts of mass," Gov. Charlie Baker said.
Fall River, New Bedford and Taunton are the only ones without rail access within 50 miles of Boston.
Commuters usually have to drive to Lakeville to jump on board but say this will be much easier.
"I think it's great they've been talking about it for years, should be done," Michael Rose, a Raynham commuter said, "I think anything that gives commuters better options, more options, I'm for it," Richard O'Neil-smith, a Westport commuter added.
Travelers also said they think this expansion will encourage more people to seek employment in the city.
"There's a lot more people gonna fill the positions in Boston, no one wanted to do because you can't afford to drive to Boston, you can't afford to be on the highway two hours a day," Rose said.
The $159-million-dollar project includes an 800-foot platform and 16 new dual-level train cars have been added for all commuter lines, which can hold up to 14,000 more travelers.
While the station is complete, the Massachusetts Bay Transportation Authority said there are still installations that need to be finished before passengers can get on board in 2023.