Gov. Baker: Keep working from home; 110 new COVID-19 deaths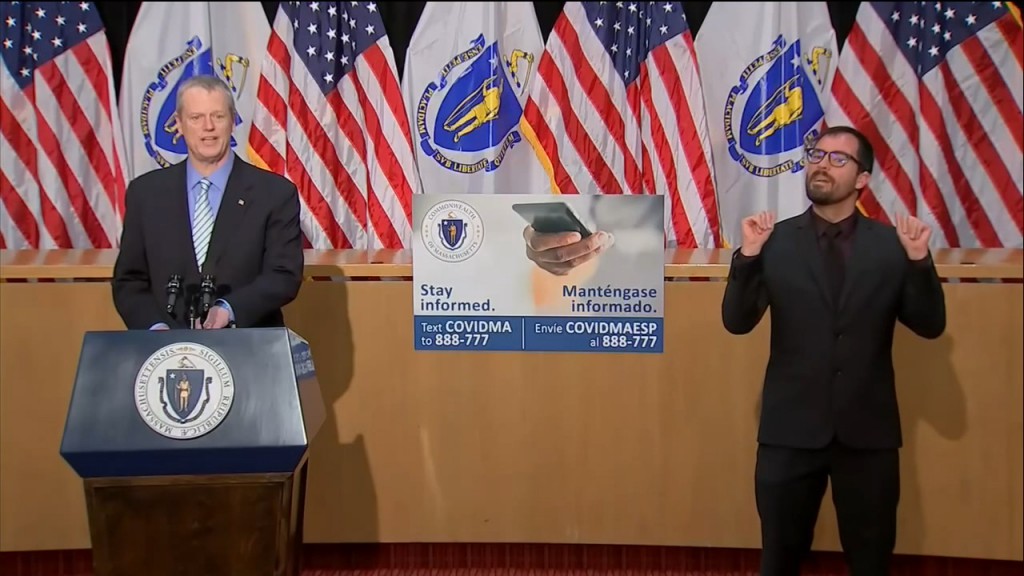 By STEVE LeBLANC and MARK PRATT Associated Press
BOSTON (AP) – Gov. Charlie Baker is urging companies to let as many employees as possible to continue working from home to help limit the spread of the coronavirus even after the state begins to restart the economy.
The number of people in Massachusetts currently hospitalized with COVID-19 dipped Friday.
There were nearly 2,800 people hospitalized, down from about 3,700 two weeks ago.
Tanglewood has canceled its entire summer season of live performances.
A Massachusetts pastor who has been fined twice for church services that defy a state order has filed a lawsuit asking the court to declare the state's action unlawful.