Gov. Baker: No plans to change statewide COVID policies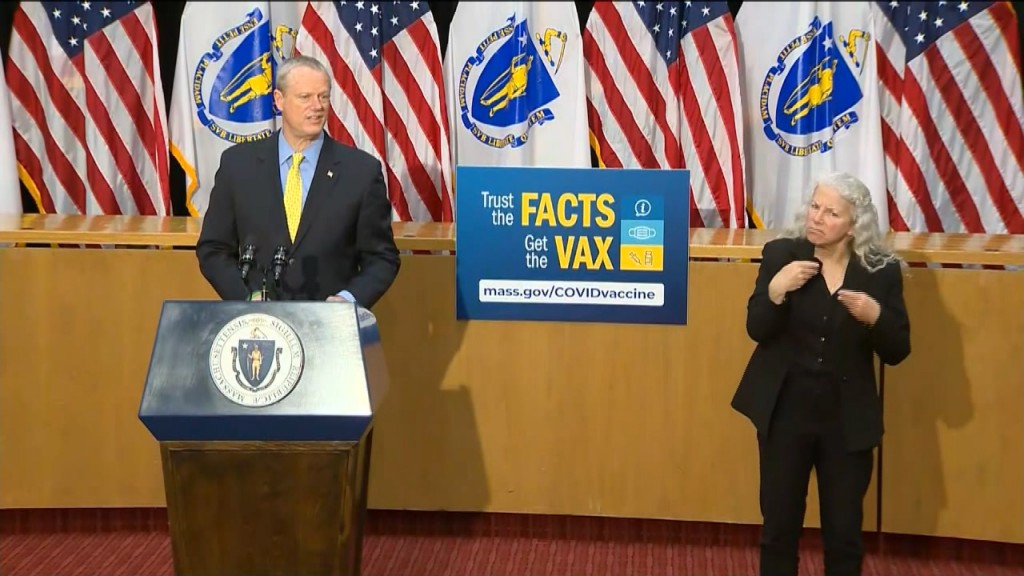 BOSTON, Mass. (WCVB) — Gov. Charlie Baker said Thursday his administration has no plans to change existing statewide COVID policies.
The Governor touted the state's high vaccination rate and low number of hospitalizations. He says while breakthrough cases do happen, Massachusetts is different.
The announcement comes as a cluster of cases in Provincetown led to more than 250 confirmed COVID cases. That town is now urging even vaccinated people to wear masks indoors when they can't distance.
Some locals say they bring their mask around just in case.
"If people ask me to put it on, sure, I want to stay protected, but I'm happy to get out and about to things."
"Vaccinations seem like a free ticket. Even though you know you could get sick, you don't worry about it."
Governor Baker says locals can do what works best for them.
"We have a set of statewide standards and they're based on what we see on a statewide basis," Gov. Baker said. "If communities believe they need to pursue strategies that are more effective and appropriate for them, they should do so.
Gov. Baker also said that vaccines are overwhelmingly effective and the number of vaccinated people who have been hospitalized is very small.
80% of eligible people in the Bay State have at least one dose of the vaccine.