Gov. Baker pushes for gas tax suspension again, top lawmakers still opposed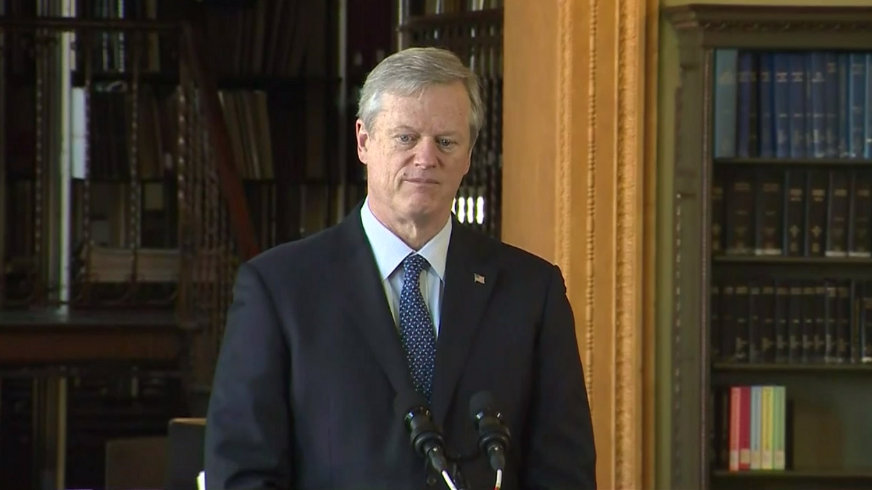 BOSTON (WLNE) — Following President Joe Biden's call for suspending the federal and state gas taxes, Gov. Charlie Baker has called on the state legislature once again to suspend the state gas tax.
In a joint statement, Baker and Lt. Gov Karyn Polito said it's time for the legislature to provide relief to those in the Bay State.
"We support passing legislation to suspend the gas tax in Massachusetts as President Biden called for today. Thanks to a balanced budget combined with surplus tax revenues, there is more than enough funding available to suspend the gas tax, pass our tax relief plan and invest in Massachusetts' future," read a portion of the statement.
Baker had called on the legislature to include the gas tax in its budget proposal, but House Speaker Ron Mariano and Senate President Karen Spilka were both opposed.
The two top lawmakers doubled down on that stance Wednesday.
"We fear that, as many economists have warned, a gas tax holiday would result in billions of dollars in profits for oil companies — and only pennies in the pockets of consumers, as the companies cannot be obligated to pass this price reduction to them," the duo said in a statement.
They added they are looking at other measures to provide relief to taxpayers.
Earlier Wednesday, President Biden called on US lawmakers to suspend the federal gas tax for 90 days and push for states to suspend their own gas tax.
Connecticut is one of a handful of states that have suspended their gas tax and according to a Penn Wharton study between 71% to 87% of tax saving were passed on to the consumer.
Rhode Island leaders decided not to include a gas tax suspension in their state budget, which is expected to be passed Thursday.