Gov. Baker signs emergency declaration to aid snow removal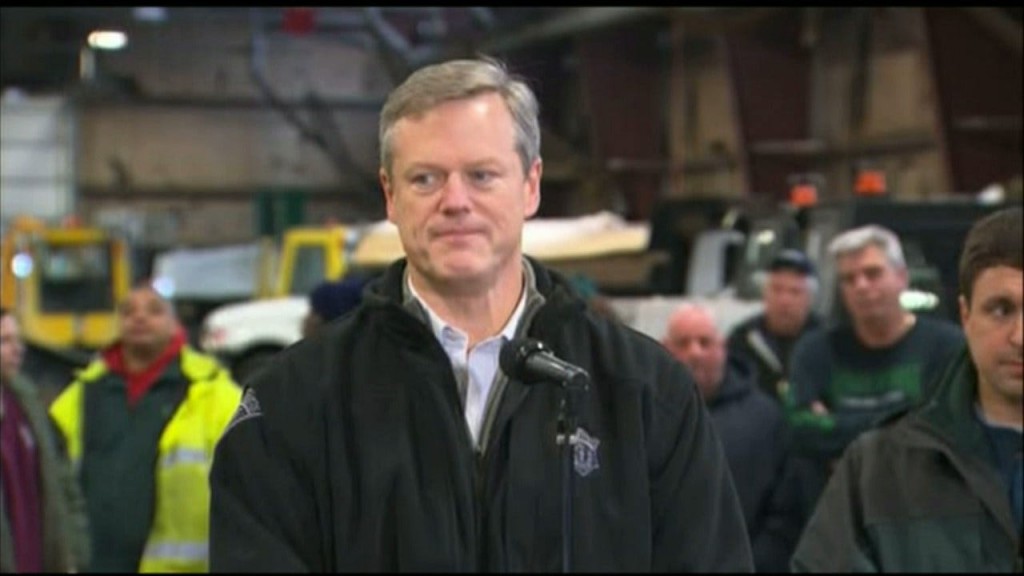 By The Associated Press
BOSTON (AP) _ Gov. Charlie Baker has signed an emergency declaration allowing him to request help from neighboring states as Massachusetts struggles to dig out from a spate of heavy snows.
Baker signed the declaration Monday as a third storm dumped upward of two feet of snow in portions of the state.
Baker also declared a partial snow day on Tuesday applying to non-emergency state workers in the hardest hit areas of Massachusetts, including Suffolk, Norfolk, Essex and Middlesex counties.
The emergency declaration allows Massachusetts to request equipment like dump trucks and front-end loaders from nearby states. It also lets Massachusetts more quickly sign snow removal contracts with private companies.
Baker said many local parking bans could continue for much of the week.
(C) The Associated Press 2015