Gov. Chafee says 38 Studios' downfall wasn't his fault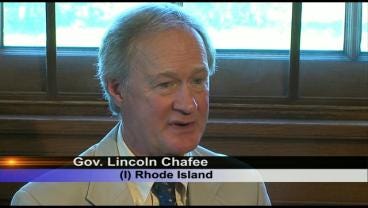 By News Staff
PROVIDENCE, R.I. (AP) – Rhode Island's governor says financial reviews will show he played no role in the collapse of former Red Sox pitcher Curt Schilling's failed video game company.

Gov. Lincoln Chafee said Wednesday that he remains focused on recouping "every taxpayer dollar" possible during 38 Studios' bankruptcy proceedings.

Chafee says recent comments by Schilling and his wife Shonda blaming 38 Studios' troubles on Chafee's handling of the situation are mistaken. Chafee says audits now under way will show that 38 Studios' financial struggles led to its collapse and his comments about its solvency were not a factor.

Schilling's company was lured to Rhode Island in 2010 after the state gave it a $75 million loan guarantee. The company laid off its staff in May and filed for bankruptcy protection last month.