Gov. Charlie Baker extends Massachusetts stay-at-home order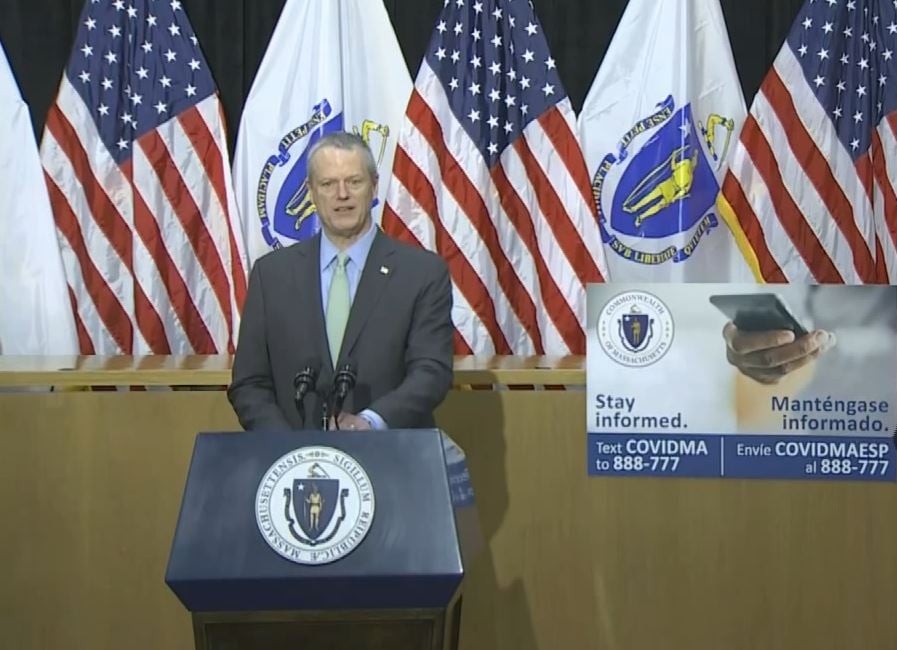 BOSTON – Governor Charlie Baker announced Tuesday that the stay-at-home advisory and non-essential business closure order will be extended from May 4 to May 18.
"We're extending the timeline for all non-essential businesses to keep their physical workplaces and facilities closed to all workers, customers, and the public until May 18, and the stay-at-home advisory also remains in place during this time," Baker said during a news conference Tuesday.
Baker said the ban on social gatherings of 10 or more would also be extended to May 18.
On Monday, Baker said that while the trend data in Massachusetts remains high, the state is continuing to see a plateau in the number of COVID-19 hospitalizations.