Gov. Dan McKee says state will 'strongly recommend' masking in schools after CDC guidance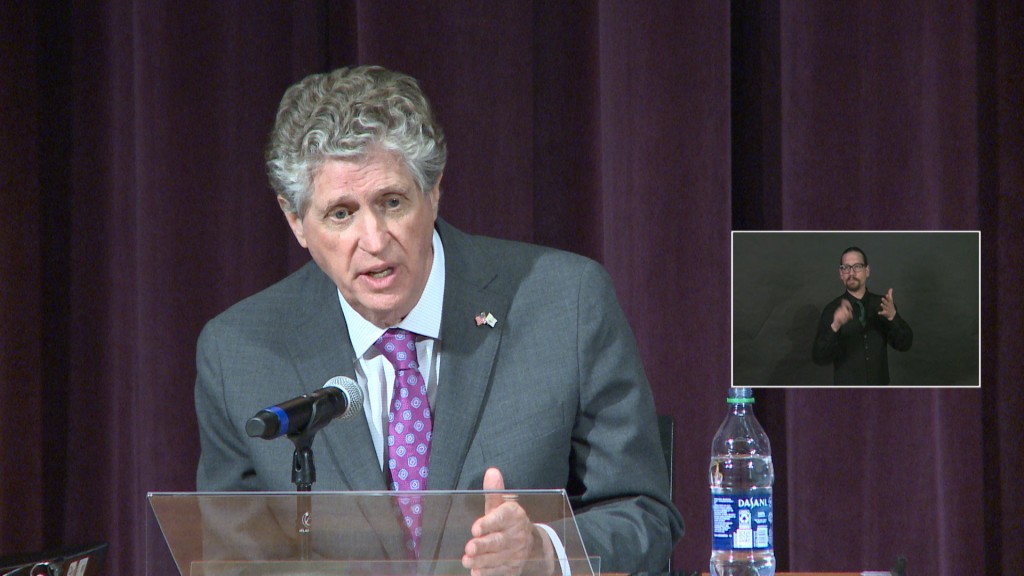 PROVIDENCE, R.I. (WLNE)- Gov. Dan McKee announced on Wednesday that the state will "strongly recommend" that schools require students and faculty to wear masks, regardless of vaccination status.
The announcement comes one day after the CDC announced it's new guidelines regarding masks following a spike in delta variant cases.
"As Rhode Island has done previously, we will continue to follow the CDC's most recent update to its guidance for schools. We strongly recommend that school districts set a policy that requires masking in schools this fall regardless of vaccination status in direct correlation with CDC guidance," said McKee.
Despite the new mandate, the governor is still encouraging Rhode Islanders to be vaccinated.
"We also know that vaccinations are the most powerful tool we have as we work towards a full return to in-person learning in the fall. With the start of the school year several weeks away, now is the time for eligible staff and students to get vaccinated," he continued.