Gov. Gina Raimondo to give COVID-19 briefing at 1 p.m.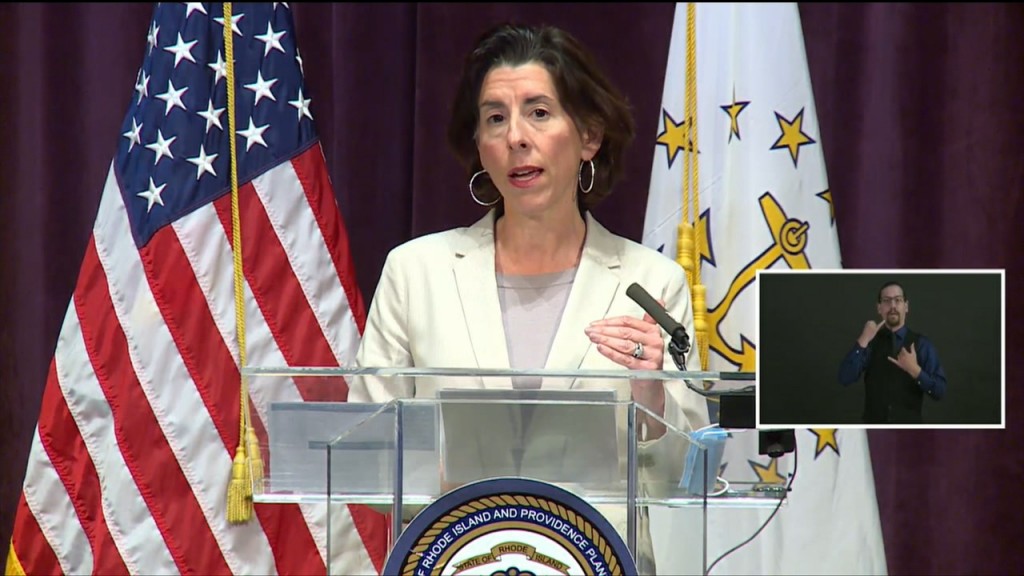 PROVIDENCE, RI (WLNE) – Governor Gina Raimondo will give a COVID-19 media briefing at 1 p.m. Wednesday.
Raimondo is expected to focus on the state's COVID-19 response in high-density communities, according to a spokesperson.
The Rhode Island Department of Health (RIDOH) added 49 new cases and 11 deaths to the state's COVID-19 data on Wednesday.
On Tuesday, 2,852 COVID-19 tests were recorded, according to state health data.
The state's COVID-19 death toll is at 876.
According to RIDOH data, there are currently 126 people in the hospital with COVID-19, 17 in the ICU, and 13 require a ventilator.
There have been 16,213 confirmed COVID-19 cases, according to RIDOH data.