Gov. Healey to end COVID public health emergency, lifts vaccine mandate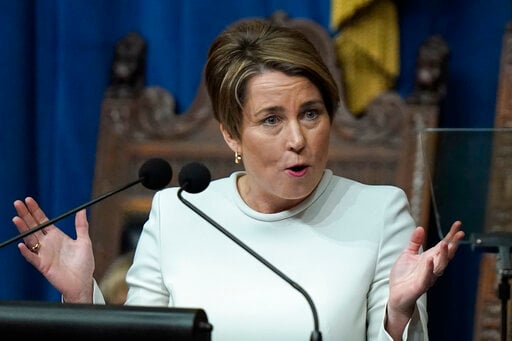 BOSTON (WLNE) — Gov. Maura Healey announced Wednesday that she will end the public health emergency in Massachusetts for COVID-19 May 11, the same day the federal emergency will be dropped.
As part of Healey ending the emergency, she said she will end the COVID-19 vaccine requirement for most executive branch state employees.
The governor will look to extend expanded staffing measures tied to the pandemic via legislation.
"We know that we have the tools to manage this virus – vaccines, masking, testing, getting treatments and staying home when sick – and we've reached the point where we can update our guidance to reflect where we are now," said Healey.
President Joe Biden previously said he will end the public health emergency nationally May 11.