Gov. McKee provides tiebreaking vote to approve Tidewater Landing project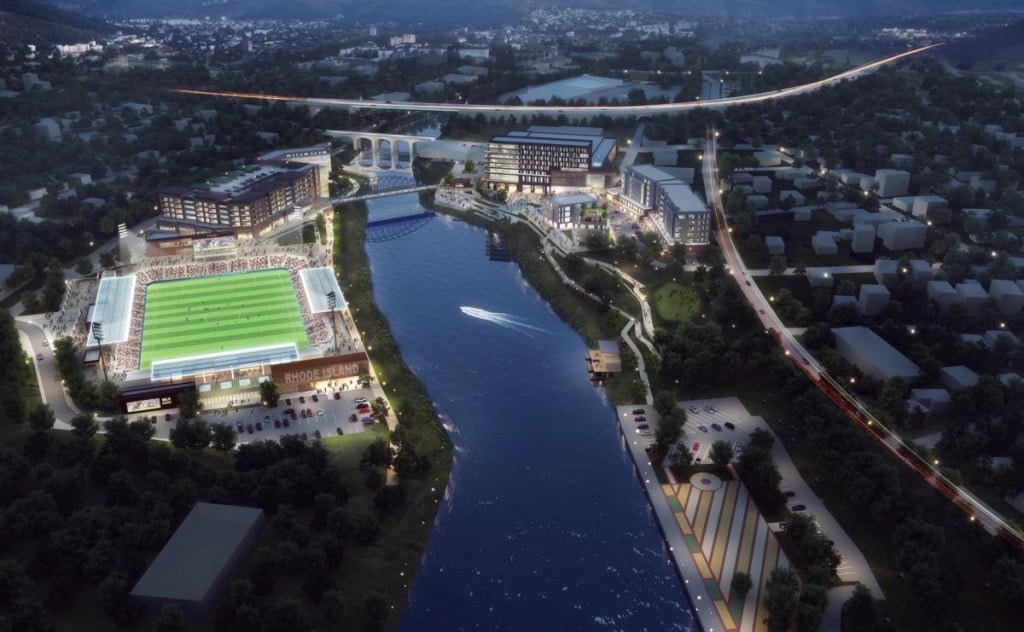 PAWTUCKET, R.I. (WLNE) — The Tidewater Landing project will move forward after an amended deal was narrowly approved Monday night.
Gov. Dan McKee delivered the decisive vote in moving the project forward. With McKee's vote, the deal was approved on a six to five margin, with two members abstaining.
"A multi-use stadium will be the anchor of the development which will include housing, restaurants, retail stores, and recreational amenities," said McKee, Pawtucket Mayor Don Grebien and developer Brett Johnson in a joint statement.
"Rhode Islanders and visitors will be able to attend a soccer game or a concert, enjoy the Riverwalk, grab a bite, or call Tidewater Landing home. This world-class destination on Pawtucket's riverfront will support thousands of jobs and create millions of dollars of tax revenue," the statement continued.
The vote Monday night will see $27M in previously approved state funding via a TIF agreement, be used in the stadium phase of the project, earlier than anticipated.
The deal would also see the developer, Fortuitous Partners, add 80 to 100 more housing units than in the original estimate of 435.
Some other taxpayer protections the governor's team highlighted include no state payments for the stadium until there is a permanent certificate of occupancy, a 30-year commitment to filed a
USL soccer team and if that is broken there would be a buyout attached and other safeguard to ensure the developer meets benchmarks timely.
Some of those critical of the project raised concerns about the project not prioritizing the housing aspect of the project.
The vote came after the city and developer announced inflation added more than $40 million to the price tag of the project.
The goal of the project is to revitalize the downtown riverfront area in the city with the centerpiece being a nearly 10,000 seat soccer stadium, restaurants, housing units and other retail and office spaces.