Gov. McKee signs bill requiring 911 operators to be trained to give CPR instructions over the phone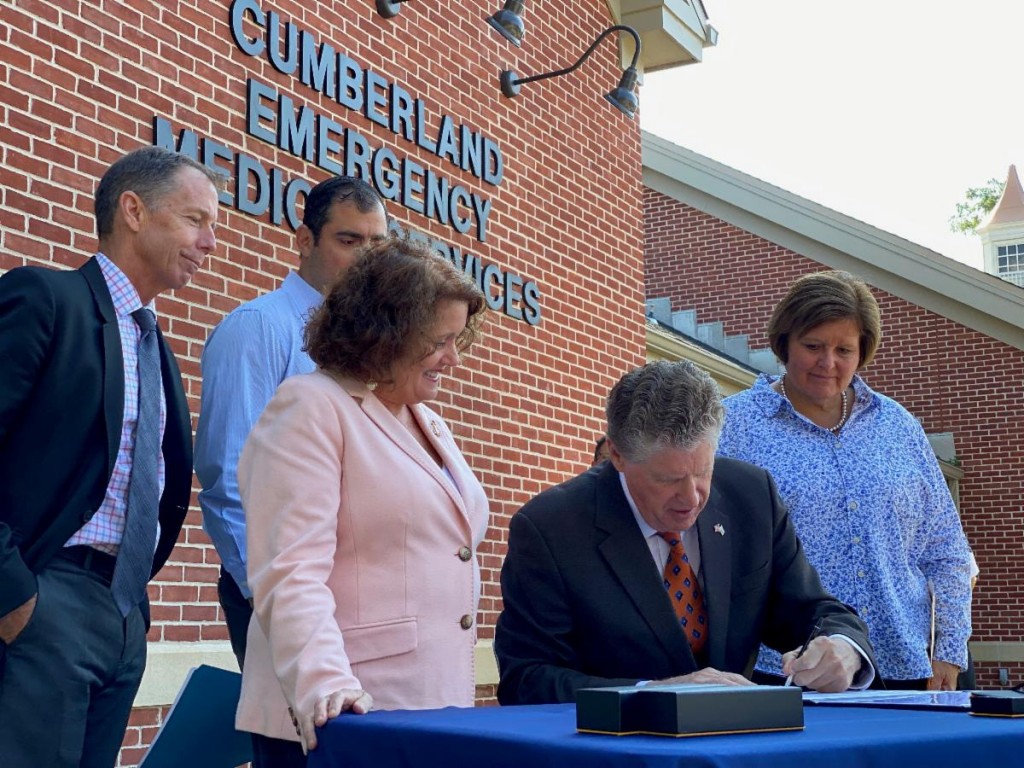 PROVIDENCE, R.I. (WLNE)- Gov. Dan McKee signed a bill on Tuesday in an effort to improve over-the-phone CPR instructions.
"During a medical emergency, every second counts," said Governor Dan McKee.
The bill requires all 911 operators to be trained in telecommunicator CPR (T-CPR).
"When CPR starts before the arrival of an emergency medical technician, the person in cardiac arrest is two-to-three times more likely to survive," said Representative Mia Ackerman.
The bill was introduced after bystanders didn't receive proper CPR instructions during a medical emergency.