Gov. McKee signs legislation intended to support Rhode Island seniors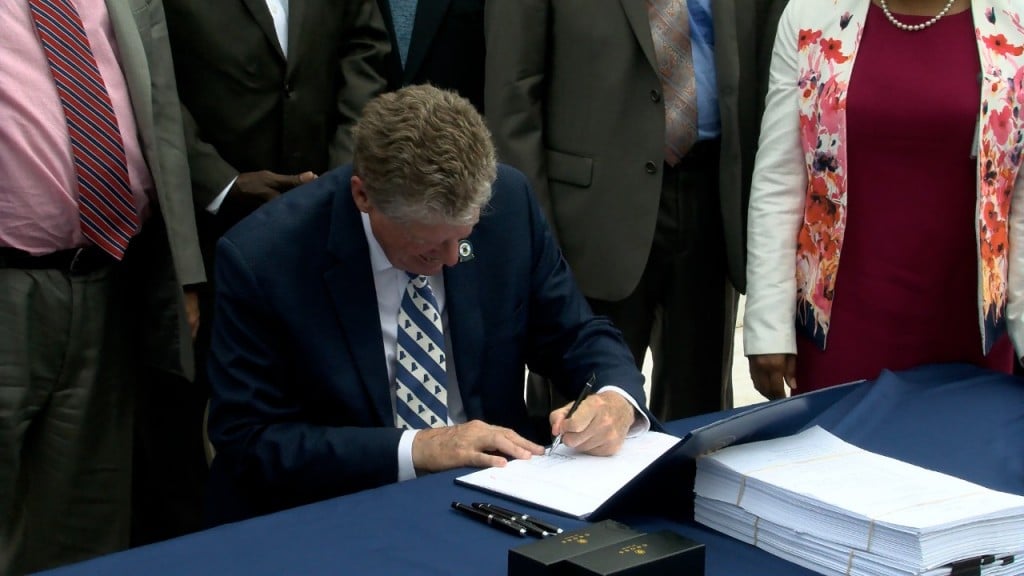 PROVIDENCE, R.I. (WLNE) – Governor Dan McKee ceremoniously signed two bills into law Monday intended to support the state's elderly population.
The first bill requires financial institutions to report any suspected financial exploitation of seniors to the Office of Healthy Aging. The second piece of legislation allows cities and towns to create programs that offer tax credits to property owners aged 60 and older, in exchange for volunteer owners. The Governor's Office stated seniors could earn up to $1,500 off their property taxes.
"Abuse and exploitation of the elderly is a growing concern and one of the most egregious crimes committed in this state," said Rep. Solomon (D-Dist. 22, Warwick). "A recent study estimates that one in five older Americans are victims of financial exploitation, losing $3 billion annually. As our population ages, crimes of this nature will become more prevalent, and we need to do everything we can to protect our older citizens."
"Besides the obvious financial benefits for both seniors and the towns, this is an idea that can also strengthen our communities, creating new opportunities for town residents to meet and interact with their neighbors, and helping older residents maintain connections and form new ones in their neighborhood," said Rep. Knight (D-Dist. 67, Barrington, Warren) of the tax credit program bill.
The legislation was signed at the East Providence Senior Center.