Gov McKee signs new Executive Order, extends EO on disaster declaration, masks in schools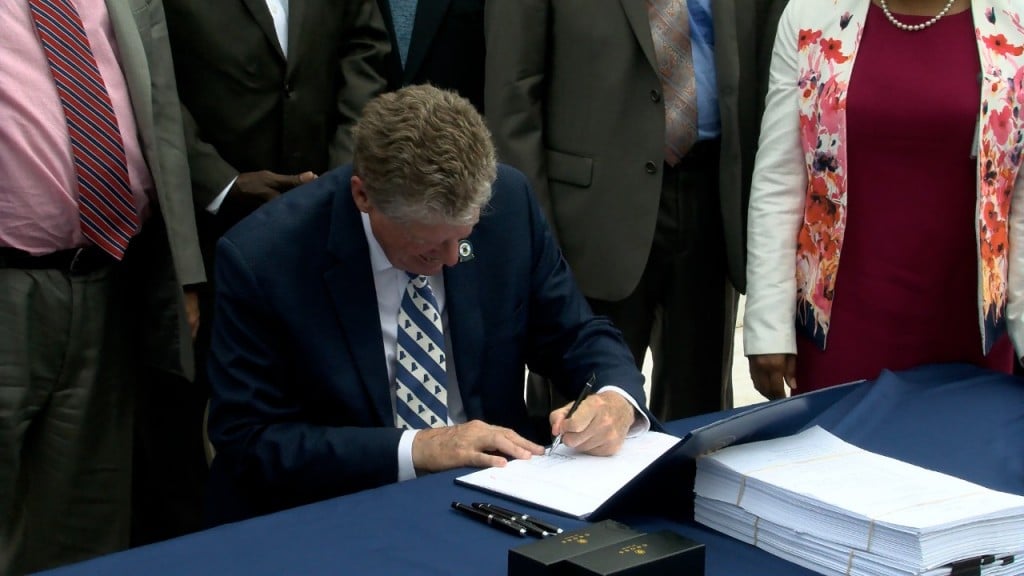 PROVIDENCE, R.I (WLNE)- Governor McKee signed an Executive Order which will allow public meetings to be held remotely, something lawmakers across the state have looked for as COVID continues to surge and public meetings postponed due to the viruses spread.
Governor Dan McKee has also issued an extension of the Executive Order requiring masks to be worn in schools on Thursday, as well as a Declaration of Disaster Emergency for COVID-19 variant.
That Executive Order first issued in March, was issued for a declaration of emergency due to the COVID-19 pandemic.
The above Executive Orders will take effect immediately and stay in place until February 4.