Gov. McKee to be sworn in next week for his 1st full term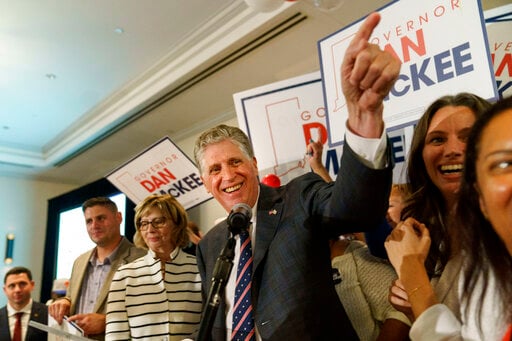 PROVIDENCE, R.I. (WLNE) — The inauguration ceremony for Gov. Dan McKee will be held for the start of the new year.
The ceremony will take place at noon Tuesday inside the Rhode Island Convention Center — not outside the State House, where it traditionally takes place.
A spokesperson for McKee said the reason for the change is because of the "extremely cold weather that we experience outside in early January."
They further explained that McKee would not be the first to be inaugurated in the convention center, naming former R.I. governor Lincoln Almond for his indoor inauguration in 1999.
However, this came during a time where the state was in a legal battle over a homeless encampment on State House grounds. A judge ultimately sided with the governor.
McKee will be sworn in for his first full term by Attorney General Peter Neronha, with the governor's wife, Susan, holding the family Bible. His two children will be in attendance.
The governor will later give his inaugural address and has invited all general officers to share their remarks following their swearing-in.
On Nov. 8, McKee beat Republican candidate Ashley Kalus to win his first full term in office.
McKee is a former lieutenant governor who became the state's chief executive in March 2021 when two-term Gov. Gina Raimondo was tapped as U.S. commerce secretary.