Gov. Raimondo announces designated team to handle contact tracing and case investigation in schools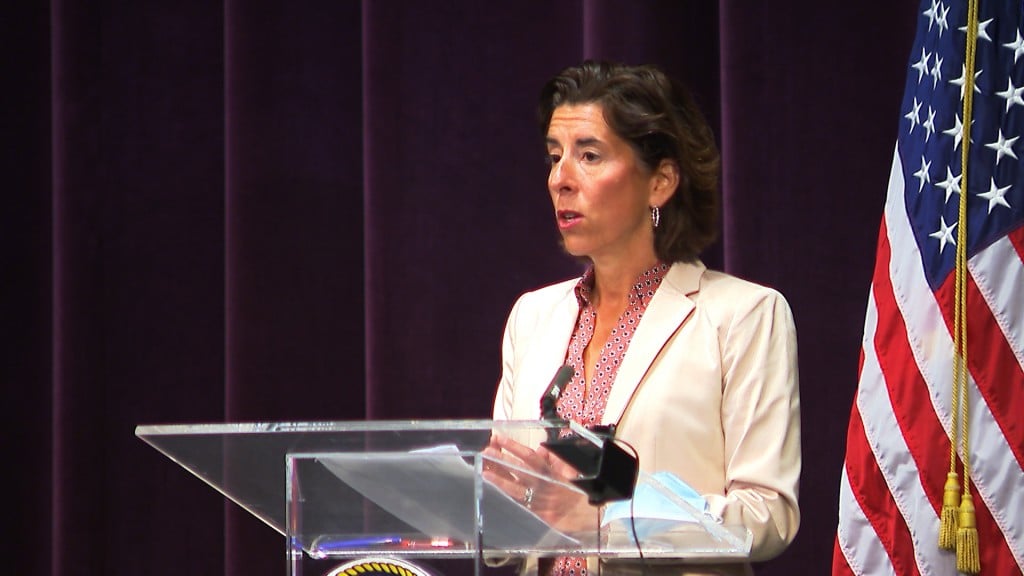 PROVIDENCE, R.I. (WLNE) – Governor Raimondo discussed contact tracing and case investigation during Wednesday's press briefing on reopening Rhode Island schools.
She began the press conference reassuring parents that schools across the state will be safe for in-person learning, but if you as a parent feel your child should learn remotely, we understand.
With most schools given the green light to open for full in-person learning, many have raised the question "what happens when a child, teacher, or staff member tests positive?"
Raimondo said this is where the state's robust and effective system of contract tracing and case investigation comes in to play.
The Rhode Island Department of Health will work with someone who has tested positive. The goal will be to remember as many people as possible who were in close contact with the person who tested positive. The governor went on saying that the contact tracing notebook she has talked about for months now will be a critical tool for students, parents, and schools – saying "it is simple and saves lives."
A dedicated team of 50 people will monitor contact tracing and case investigation for K-12 schools, both public and private. The governor said, "if 50 is not enough, then we will add more."
People who test positive will be asked questions such as, where have you been and who have you been in close contact within and out of school over the past two weeks. The goal is to immediately identify anyone you may have been exposed to.
A close contact is someone you were within 6 feet from for 15 minutes or more.
Raimondo expressed that people who test positive very well may not remember everyone they have been near, and at this point, investigators will contact the school directly to investigate further.
The further investigation will consist of working with the school to find out the following:
-How the student gets to school?
-Is there assigned seating on the bus?
-When the student was last in school?
-Who sits next to them in classrooms, and at lunch?
Governor Raimondo expressed that it is critical to be incredibly structured this school year, saying seating charts are vital for classrooms, busses, and even lunches.
Once close contacts are determined, those contacts will be contacted and told to quarantine for 14 days. They will be tested and told to monitor for symptoms. Even if a close contact tests negative or remains symptom-free, they are to quarantine for the full 14 days. Students will use distance learning during the quarantine.
Another question that has been raised is, "what if my child is in the classroom with someone who tests positive and do they need to quarantine?"
Raimondo said those in the classroom do not have to quarantine unless you meet the definition of a close contact.
The state's initiative of rapid effect contact tracing and testing will allow kids and teachers to remain in school. She also added that a comprehensive system is in place for when schools may have to close completely, close a classroom, or a portion of the building.
The Rhode Island Department of Health will be working closely, day by day with schools.