Gov. Raimondo backs Clinton despite Sanders claim: she's unqualified for presidency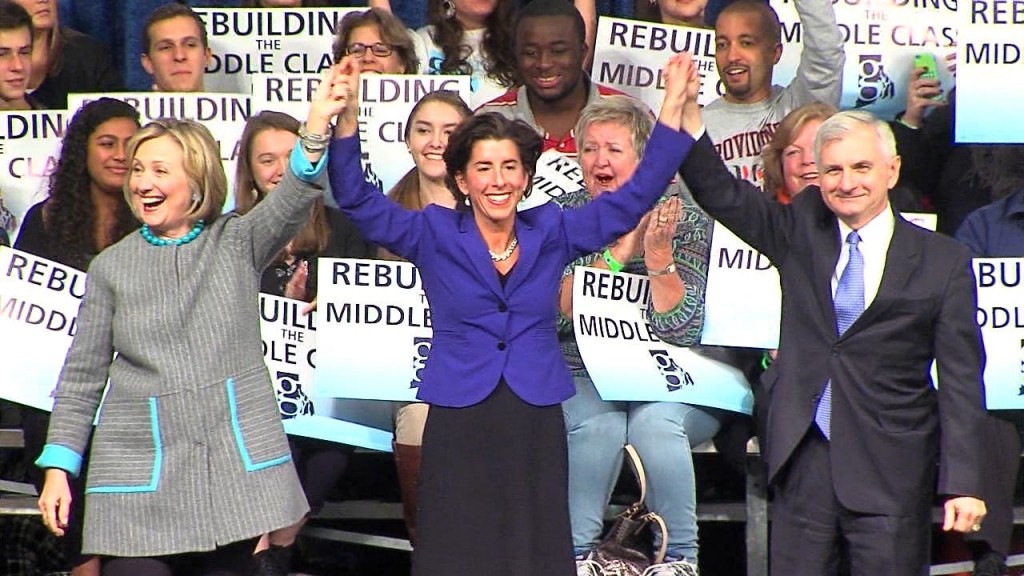 By Kirsten Glavin
kglavin@abc6.com
@kirstenglavin
PROVIDENCE, RI –
"I think she's clearly the most qualified person in the race. She's a former United States Senator, former Secretary of State, a successful lawyer… she clearly is qualified," said Rhode Island Governor, Gina Raimondo as she addressed comments Senator Bernie Sanders made Wednesday, questioning Clinton's qualification for presidency.
There was no doubt in the Governor's mind Thursday night that her candidate and friend, Hillary Clinton, is more than ready to go to work in White House. The governor made her case at the official opening of Clinton's Providence campaign office.
"Rhode Island is and always has been Clinton country," Governor Raimondo said.
Governor Raimondo and the former Secretary of State have a history of supporting one another. Clinton made an appearance in the ocean state to campaign for then gubernatorial candidate Gina Raimondo, back in 2014.
"You deserve a Governor who will fight for everyone to get a fair shot at the American dream," Hillary Clinton said at the rally.
During the campaign office opening event, the Governor was questioned specifically about Clinton's Wall Street funding. Sanders fired off Wednesday, "Are you qualified to run for president when you're raising millions of dollars from Wall Street?"
To this question, the governor shifted focus, responding, "She's been fighting for children her whole life… she's been fighting for women's economic equality her whole life."
The governor didn't just play defense, she did have some strong opinions about the Republican Party. Especially their front–runner, Donald trump.
"I think a President Trump would be awful," she told ABC6 News. "There is so much at stake in this election. Think about the alternatives…" she said, with a laugh from the crowd.