Gov. Raimondo backs Michael Bloomberg for president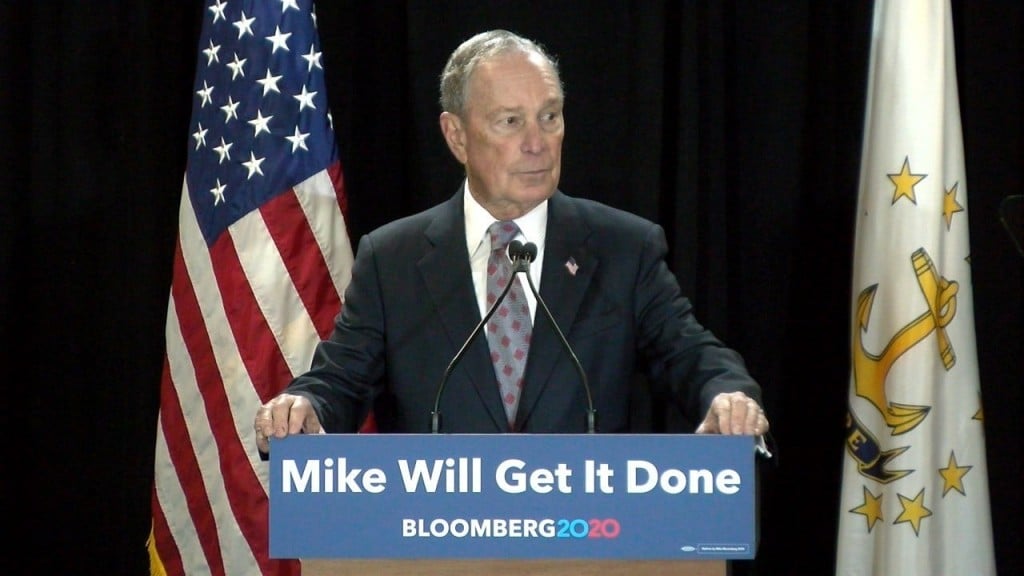 PROVIDENCE, R.I. (AP) – Gina Raimondo is the first governor to endorse Michael Bloomberg for president.
"We need to get behind somebody who's a fighter, who has a track record of getting things done, and who can win in November against Donald Trump," she said at a crowded campaign event in downtown Providence.
The former New York City mayor touted his record on crime, climate change, and healthcare — plus his success in business.
"I don't just make speeches," said Bloomberg. "I build teams, and I nurture good ideas, and I hold myself accountable for results. Basically you can say I am the un–Trump."
Hecklers were upset with other parts of Bloomberg's record, like his controversial stop–and–frisk policy that some have called racial profiling.
The billionaire is also facing criticism for his late entry to the race, skipping states like Iowa and New Hampshire.
"There's still 46 states to hear from, and that's where I'm going to compete," he said.
Raimondo says he can win some of those crucial states.
"Getting in late is harder, but I believe he's going to win," she said. "He's the best candidate in the race, and he's the best candidate to beat Donald Trump."
That is the priority for some voters at the event.
"Honesty, transparency, integrity," said John Burns, East Providence. "He runs on that, Trump has no defense."
Others, like Melissa Jenkins Narragansett, say they're not ready to make a decision yet.
"The democratic process is exciting," she said, "and I don't want to come to a conclusion before it's played out."
Bloomberg looking ahead to super Tuesday, March 3rd, when several states, including Massachusetts, hold their presidential primaries.
Raimondo's endorsement is not likely to have a large effect on votes, as Rhode Island's primary isn't until April 28th.
© WLNE-TV / ABC6 2020