Gov. Raimondo begins roundtable discussions with teens amid flavored vape ban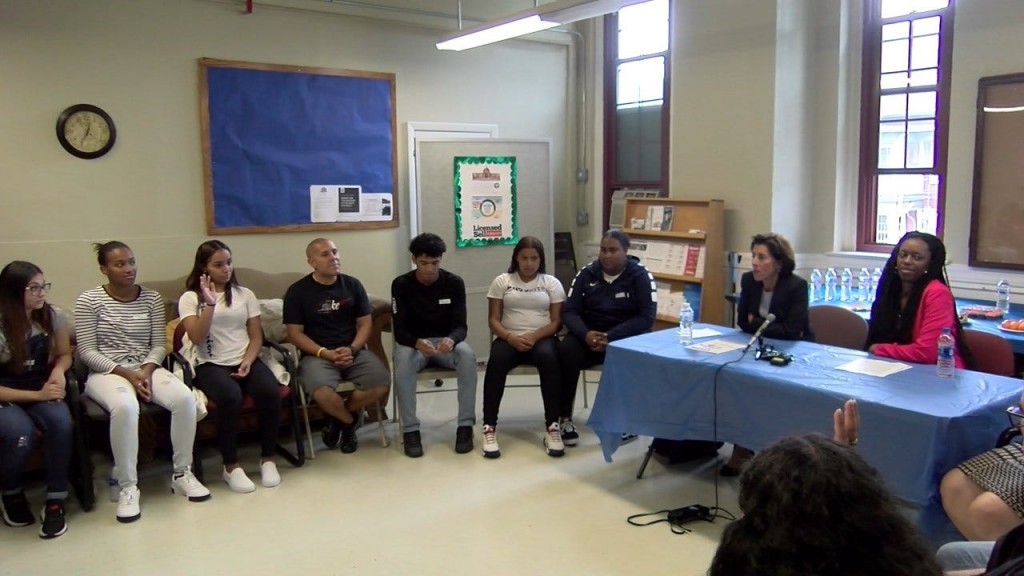 CENTRAL FALLS, R.I. (WLNE) – With Rhode Island's ban on flavored e-cigarettes looming, Gov. Raimondo began a series of round-table discussions to hear from teens about what's happening in schools, in regards to young people vaping.
Gov. Raimondo signed the executive order last week because she believes middle schools and high schools are overrun with vaping, adding that the products target a young audience.
Raimondo was joined by Dr. Nicole Alexander Scott, Director of the Department of Health, at Central Falls High school on Wednesday to hear from students and teachers about how they think a flavored vaping ban will work in their district.
Students like Beatriz Martins admits that a lot of teens do vape, but she said it's not as big of a problem in Central Falls, because the devices cost a lot of money.
"A lot of vaping. Not from this school, but yea," Martins said. "You don't see everything that we see."
It's a sentiment reflected by Raimondo, saying that vaping is more likely to occur in more suburban communities.
"The dynamics around vaping are different in a poor urban community than they are maybe in a wealthier community. And that's my own observation as well. It's expensive," Raimondo said.
But students admitted that the flavored products are seen as candy for some youth users, as they say the flavors target their classmates.
Other students are worried that with a ban, their loved ones who vape to stay away from cigarettes will just end up going back.
"A month after they stopped smoking they started coughing up black stuff because they weren't getting all these chemicals and tar [from cigarettes]," one student told the governor during discussion.
"There is some evidence that vaping does help some adults to quit smoking," Raimondo responded. "So that's why we decided not to do an all-out ban."
Meanwhile other students like Martins said more needs to be done, as even with a flavored vape ban, it won't pull kids entirely away from nicotine.
"It may prevent them from smoking vaping, but they can always go to tobacco or anything like that," Martins said.
Raimondo did not entirely dismiss the idea of expanding on the ban.
"We're going to be very evidence-based. This is about evidence and science," Raimondo said.
And with the ban set to take effect any day, Raimondo said there could be a legal fight in place, but said the state has "great legal footing."