Gov. Raimondo signs bill banning "ghost guns," undetectable guns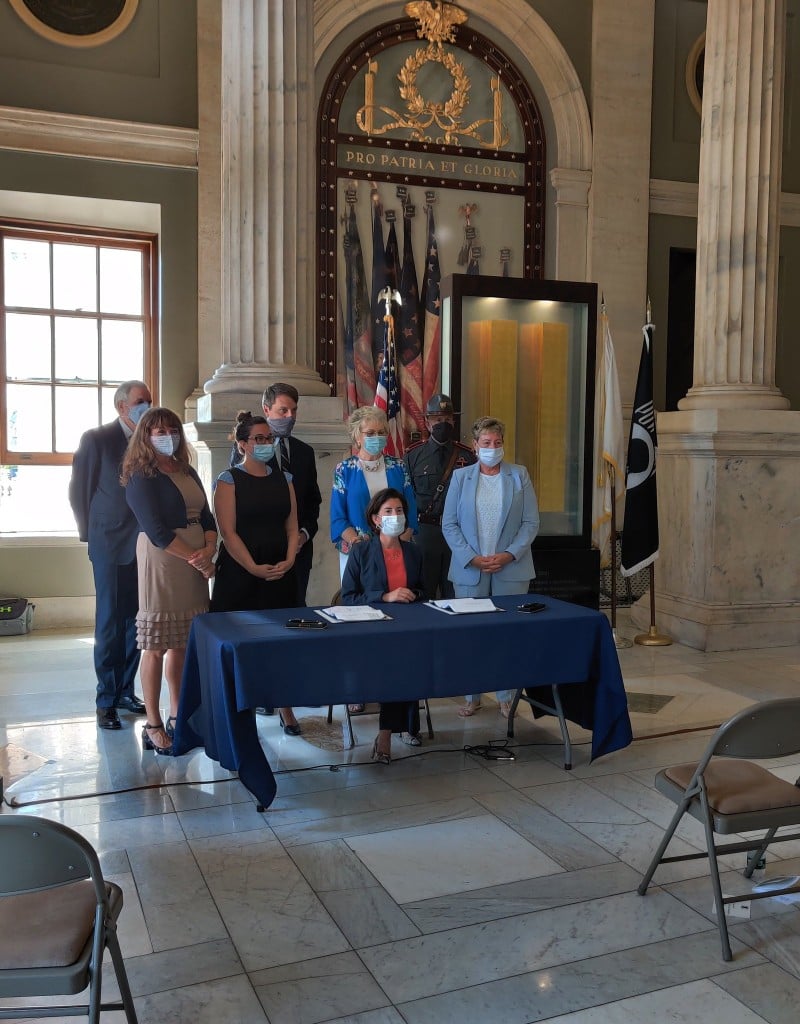 PROVIDENCE, RI (WLNE) – Governor Gina Raimondo on Tuesday signed a bill into law that bans 3-D Printed Guns, "ghost guns," untraceable guns, and undetectable guns.
The bill also prohibits the manufacturing, transfer, purchase, or possessing of a gun made of plastic or fiberglass.
"Today marks a meaningful step forward in our fight to end gun violence in Rhode Island," said  Raimondo. "We know that untraceable guns put our community at risk. I'm proud to sign this legislation to help ensure that every gun in our state is registered, traceable, and in the hands of someone who is fit to carry the responsibility of owning a firearm."
Undetectable firearms include guns that cannot be detected by most metal detectors, including 3-D-printed guns.
Ghost guns by definition are any firearms that lack unique serial numbers and are therefore untraceable by law enforcement.
The Rhode Island General Assembly passed the bill on June 17. The bill was sponsored by State Sen. Cynthia A. Coyne and State Rep. Patricia A. Serpa.
The legislation makes Rhode Island the fifth state to regulate ghost guns, according to the Governor's office.