Gov. Raimondo wins 2nd term as RI Governor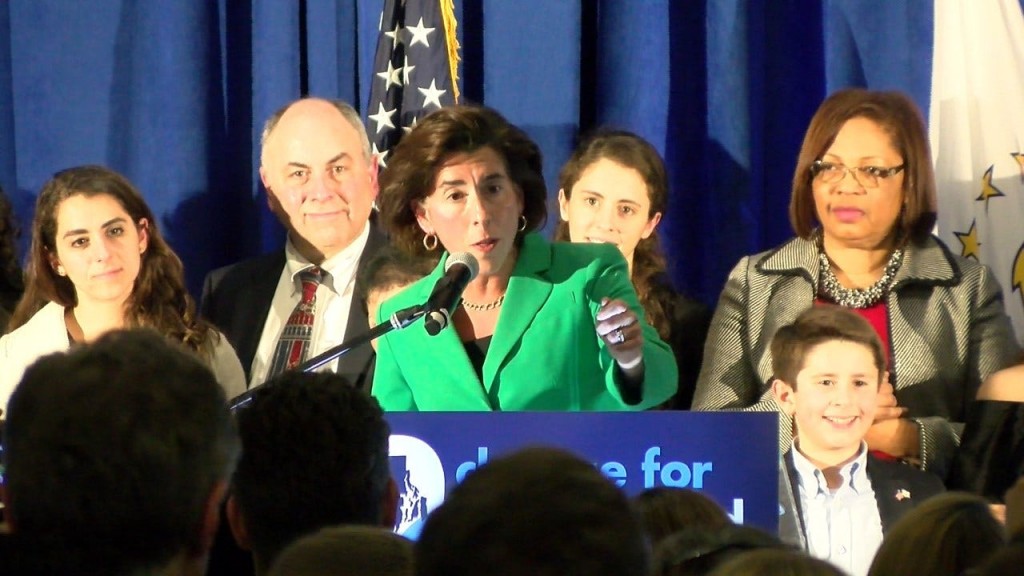 PROVIDENCE, R.I. (WLNE) — Gov. Gina Raimondo celebrated a major victory Tuesday night, beating out Republican Cranston Mayor Allan Fung and independent Joe Trillo. After months of talk of independent Trillo being a spoiler for Republican Allan Fung, it turns out that did not matter: Gov. Raimondo won with 52% of the vote.
In her victory speech, Raimondo touted the work she has done over the past four years to expand jobs and health care, but says there is more to do. Raimondo also thanked her opponents in the gubernatorial race.
Raimondo championed what she called Rhode Island values of tolerance and inclusion, even in the face of divisive rhetoric coming out of Washington.
"It's a big win. It's a big, big win. It feels great. I'm so thankful to my family, all our volunteers, the campaign, the people of Rhode Island, to give me a chance to finish the job that we started together," said Raimondo, who spoke to ABC6 right after her victory speech Tuesday night.
In the next four years, Gov. Raimondo says her biggest goal is to continue working on the economy, and lifting people out of poverty.
Mayor Allan Fung gave what he called a message of unity as his concession speech. He said this loss hurts and they were surprised that Raimondo got more than 50% of the votes.
But Fung actually said this loss will not quiet him down. He says he still has got a lot of work to do and that includes working together with the governor as he continues his term as Cranston mayor.
Fung says he will continue to fight to make sure Rhode Island is transparent and manages the Public's resources effectively, but says he's disappointed about the so-called "blue wave" that came through Rhode Island.
"As a party we're getting smaller but a couple good wins under our belt. Continue supporting Republicans at state house wish people would give us a chance right. Now it's not healthy what's going on in our state," said Fung.