Governor Baker, MHA announce reduction of non-essential, elective services and procedures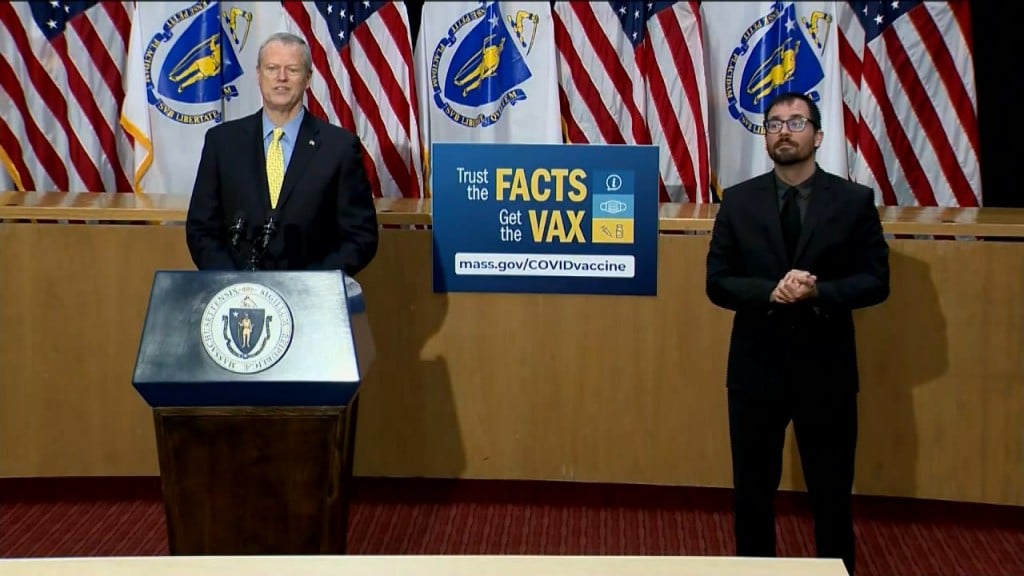 BOSTON, Mass. (WLNE)- The Baker-Polito Administration announced Tuesday an update in hospital guidelines in an attempt to maintain hospital capacity and to protect patients and healthcare workers.
Effective November 29, any hospital or hospital system that has limited capacity must begin to reduce non-essential, non-urgent scheduled procedures to ensure capacity for patients who have immediate healthcare needs.
The administration along with the Massachusetts Health and Hospital Association determined the guidelines and the Department of Public Health released them via a COVID-19 Public Health Emergency Order.
In a statement shared with ABC6, Secretary of Health and Human Services Marylou Sudders said,
"The current strain on hospital capacity is due to longer than average hospital stays and significant workforce shortages, separate and apart from the challenges brought on by COVID."

"COVID hospitalizations in Massachusetts remain lower than almost every other state in the nation, but the challenges the healthcare system face remain, and this order will ensure hospitals can serve all residents, including those who require treatment for COVID-19."
The Department of Public Health defines non-essential, non-urgent scheduled procedures as scheduled in advance because the procedure is not considered a medical emergency. A delay in scheduling will not result in any adverse affects to a patient.
Steve Walsh, President and CEO of Massachusetts Health and Hospital Association, made a statement on the decision saying,
"Our healthcare system and state leaders have done heroic work to mitigate this public health crisis over the past 20 months. But we are now seeing significant strain on hospital capacity due largely to workforce shortages and an influx of non-COVID-19 patients who deferred care and now need complex medical care."

"To address these challenges, MHA worked closely with the Administration to develop a solution that is patient-focused and can ensure that safe, high-quality care remains available to everyone in need in the weeks ahead. We are grateful for the Baker-Polito Administration's leadership on behalf of our providers and caregivers, and for the collaboration that has enabled us to continue to offer world-renowned care through every turn of this crisis."
Kevin Tabb, MD, President and CEO of Beth Israel Lahey Health shared his own statement,
"Hospitals and health systems across Massachusetts are contending with unprecedented capacity pressures,"

"Although COVID-related hospitalizations are far from what they were at their peak, we are now caring for an unusually high number of patients with other health problems – many of whom were hesitant to seek treatment during the height of the pandemic and whose health issues have become more serious over time. We are grateful to the state for working constructively with all of us in health care to help address the complex issues that are making hospitals busier than ever, and we will continue to do everything we can to care for everyone who needs us."
Eric Dickson, MC, MHA Board Chair and president and CEO of UMass Memorial Health said,
"While we recognize that delaying some prescheduled surgeries may present a significant hardship for patients, we believe it is a necessary step to assure that all of the Commonwealth's hospitals can continue to meet the needs of patients requiring emergency care."

"Working together with the Executive Office of Health and Human Services, the Massachusetts Health & Hospital Association, all hospital leaders from across the state developed these guidelines with the goal of minimizing the negative impact it would have on patients. As we go into the holidays when pre-COVID, we traditionally see higher hospitalizations, our state's collective health system is preparing for the convergence of unprecedented inpatient levels due to deferred care across all hospitals and the impact of a severe staffing shortage that hinders our ability to care for patients."