Governor Chafee Offers Advice for His Successor and the New General Assembly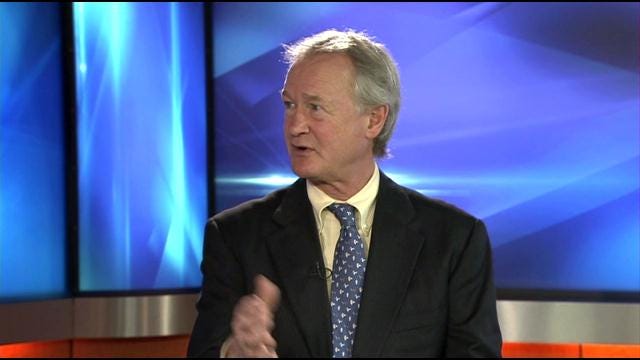 Twitter: @markcurtisABC6
In less than two months, there will be a changing of the guard at the State House, as Governor Chafee leaves office.
"Good morning and thanks for joining us on, 'On the Record,'" said host Mark Curtis.
Chafee joined us for his first long–form interview since the election.
We asked him the best advice he could give his successor Gina Raimondo.
"The main thing is get good directors. And when I was mayor, coming in, what I focused on was getting a good public works director; getting a good human services director; so now as Governor, the same thing. Get good directors of all the departments; focus on that in transition, that's going to be the key."
Chafee says Raimondo should keep some of his key people, just as he did in keeping some top staffers from Governor Carcieri.
ABC6 Chief Political Reporter Mark Curtis said, "Governor Chafee didn't just have advice for his successor, Governor–elect Raimondo. He also had some thoughts about the incoming General Assembly."
Chafee says to end sales tax exemptions on things such as clothing and over the counter drugs then cut the overall tax rate.
"We ride this roller coaster. If you could broaden and lower our sales tax, and then the ratings are always, rate Rhode Island as a bad tax state. We'll see that low sales tax and rate us better," said Governor Chafee.
Republicans oppose broadening the sales tax, but they do want it cut.
"We've put in legislation to cuts sales tax; to eliminate sales tax and lo and behold he's finally listening to us," said State Rep. Doreen Costa, (R) North Kingstown-Exeter.
Overall, Chafee believes he's leaving the state in the right direction.
"Get the workforce back. We're up 23 thousand jobs in Rhode Island, so getting the ship of state off the rocks and handing off to the next captain. I'm very proud of what we accomplished."
The 30 minute ABC6 News "On the Record" interview with Governor Chafee will air Sunday morning at 7:30.