Governor Chafee Shielding Murder Suspect From Death Penalty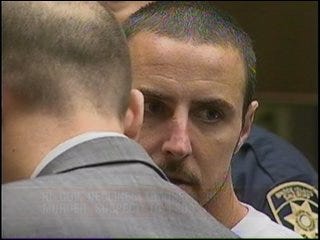 PROVIDENCE, R.I. (AP) – Gov. Lincoln Chafee has declined to turn over to federal authorities a Rhode Island murder suspect who could face the death penalty if convicted.
In a Thursday letter obtained by The Associated Press, Chafee told federal prosecutors of his decision to reject a request to transfer Jason Pleau, who is in state custody, to temporary federal
custody.
Pleau was indicted last year on charges he shot David Main to death outside a Woonsocket bank.
Chafee says he can't "in good conscience voluntarily expose a Rhode Island citizen to a potential death penalty prosecution" because the state wouldn't impose such a sentence.
A spokesman for the U.S. Attorney's office in Rhode Island says prosecutors plan to move forward with the case. An attorney for Pleau praised the governor's decision.
Copyright 2011 by The Associated Press. All Rights Reserved.