Governor delivers State of the State address, focuses on education reform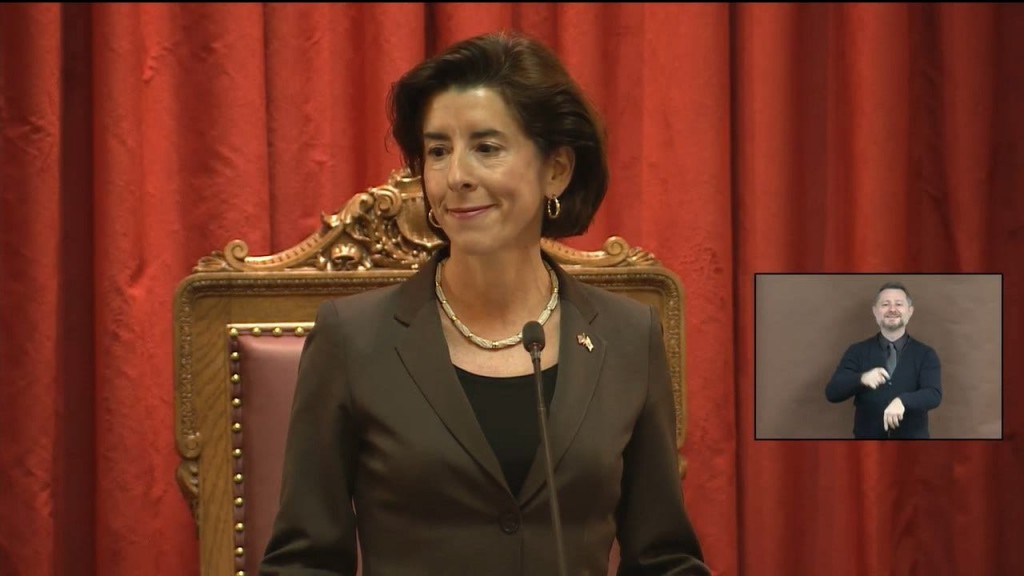 By: Ellie Romano
Email: ERomano@ABC6.com
Twitter: @ERomano
RHODE ISLAND (WLNE) – Governor Gina Raimondo delivered her annual State of the State address on Tuesday night in front of the General Assembly.
She spoke on a variety of topics, including how to grow the state's economy, climate change, and most notably, education reform.
"Tonight, I'm announcing an additional $30 million to support students and teachers in every community in our state," said Governor Raimondo.
She said in every district across the state, she wants to invest in high-quality curriculum, ensure more students have access to advanced classes, and increase the number of mental health professionals in schools.
She also wants to provide more professional development opportunities for teachers.
House Minority Leader Rep. Blake Filippi (R-District 36) gave a speech on the 2020 Republican agenda following the governor's address and said he also wants to see education reform.
"Republicans will submit legislation that will create focused language academies to address the English as a second language crises we face," said Filippi.
After the governor's speech, the Speaker of the House was asked where the $30 million investment in education will come from.
"It's a good question, you're answer is as good as mine at this point," said Speaker Nick Mattiello. "There was a lot of money proposed. I love the ideas, all of the initiatives were good ones, but you have to look at where the funding is coming from and evaluate it."
The governor also announced she wants lawmakers to pass a line-item veto and put it on the ballot so Rhode Islanders can vote on it.
"Nearly every other state uses line-item veto to reduce waste in government spending and corruption, and to ensure their tax dollars help everybody, not just the well connected," said Raimondo.
Mattiello has been a longtime opponent of the line-item veto.
"If you look at the budget in total, the governor has said in the past there was nothing she would line-item out," said Mattiello. "All of the constitutional scholars disagree with the governor, so I'll stick with the scholars."
Another major focus in the governor's address was to create more affordable housing.
"This year I propose a housing bond, and for the first time ever in Rhode Island, a dedicated funding stream to build more housing," said Raimondo.
That announcement was met with some hesitation.
"Bonds scare me as the Chairman of the House Finance [Committee] because that means you're borrowing into the future," said Rep. Marvin Abney. "If you're going to continue on not raising taxes, which is the path I want us to continue on, bonds just mean in the future that's money somebody else has to pay back."
The governor's 2020 agenda also includes banning ghost guns and assault weapons. Furthermore, she wants to permanently ban flavored vaping products.
One topic the governor, speaker, and senate president all agreed on was raising the minimum wage.
The governor's budget proposal is expected to be released Thursday with her plan on how to pay for everything.
©WLNE/ABC 6 2020