Governor hopes image will inspire Rhode Islanders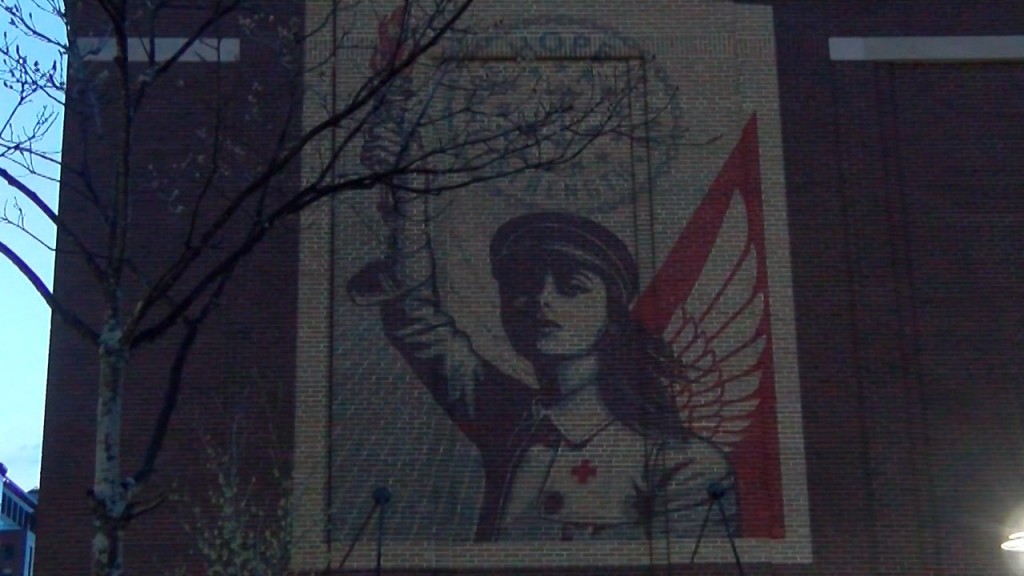 PROVIDENCE, R.I. (WLNE) – Governor Raimondo released a new imagine by well-known artist and Rhode Island School of Design graduate, Shepard Fairey.
The image is called, Rhode Island Angel of Hope and Strength and is dedicated to healthcare workers.
About a month ago, the governor asked Fairey to donate his time and create an image.
"I think we can all use a hopeful image right now," said Raimondo. "I hope you agree with me that it is beautiful and inspirational.
The image was modified for Rhode Island and RISD will be projecting the image on the side of two buildings every night this week. You can view one at 17 Canal Walk and the second at 20 Washington Place in downtown Providence.
Fairey, is an American contemporary artist and known as the founder of OBEY Clothing who emerged from the skateboarding scene.
Those interested in a digital copy can click here.