Governor McKee signs bill that will increase state minimum wage over 4 years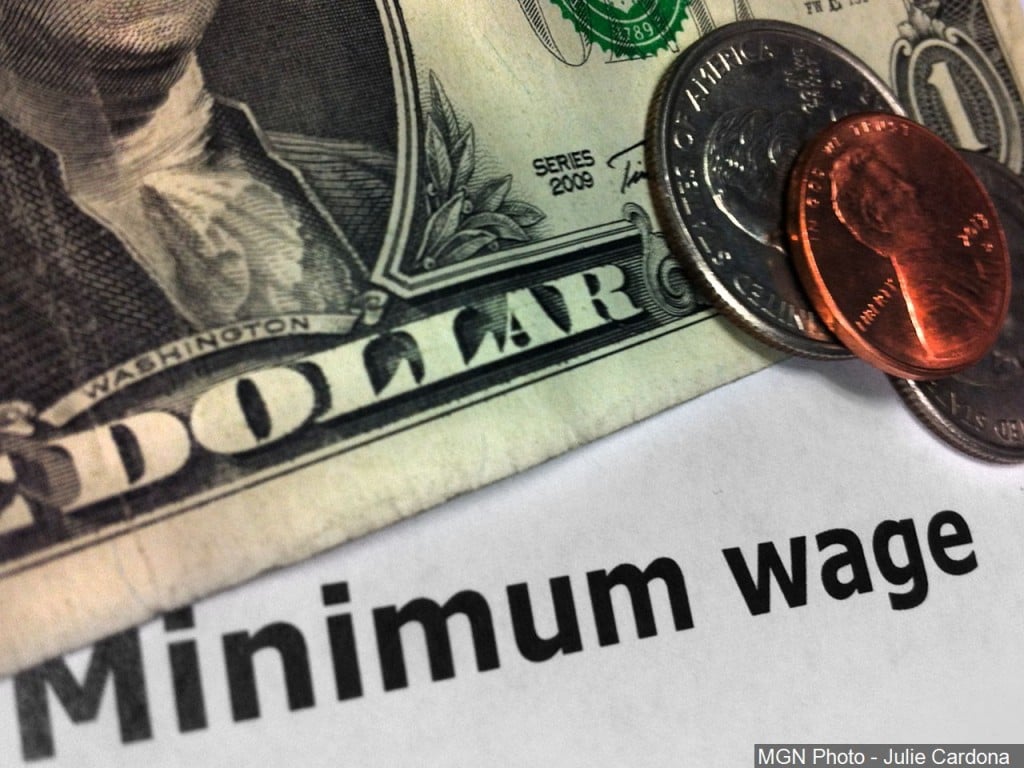 PROVIDENCE, R.I (WLNE) – Surrounded by members of the General Assembly, Governor Dan McKee signed a bill that will steadily raise state minimum wage over the next four years.
The legislation was introduced by State Representative David Bennett, who said the state's minimum wage has been lagging for too long.
"Minimum wage has not kept place with inflation over the decades. its value today is about 25% less than what it was in 1968. this affects families", said Bennett.
The state minimum wage is currently $11.50 an hour, which is $2 behind Massachusetts.
The minimum wage is set to increase by roughly one dollar each January until it hits $15.
©WLNE-TV/ABC6 2021