Governor McKee signs Executive Order issuing moratorium on nursing home staffing requirements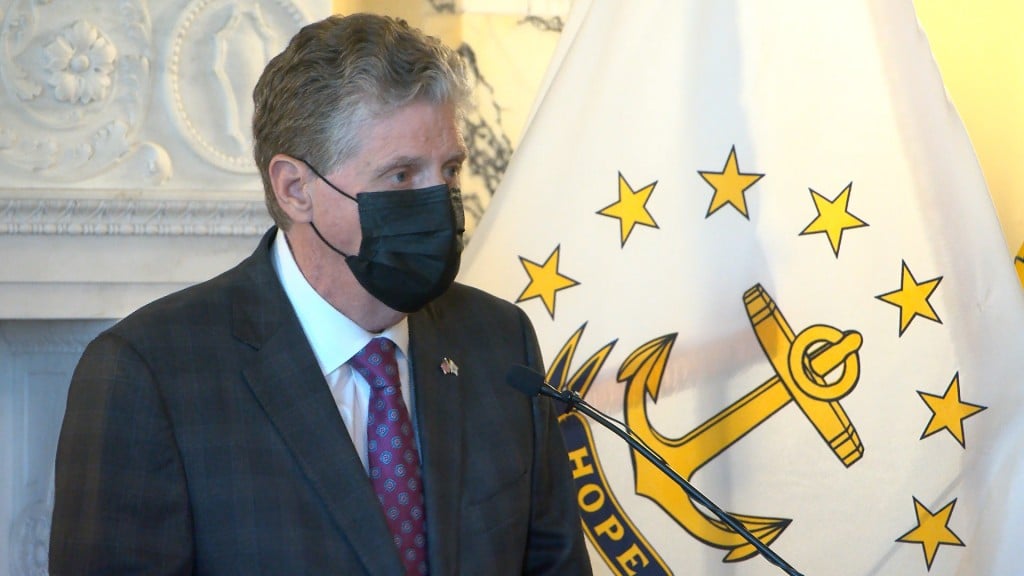 PROVIDENCE, R.I. (WLNE)- Governor McKee has issues a moratorium on staffing requirements and penalties in nursing homes across Rhode Island through an Executive Order aimed to help with the ongoing staffing crisis and patient uptick due to the pandemic.
In May of 2021, The Nursing Home Staffing and Quality Care Act became law, enforcing a minimum staffing requirement in licensed nursing homes with penalties given to those facilities not complying with the law.
In November, according to the Governor's office, a Rhode Island Health Care Association- Leading Age survey of 77 nursing homes showed that 1,920 positions available in nursing homes in the State. 28 facilities had to close units due to the lack of staffing, 71% of facilities had to limit there admissions, with 23 facilities having to close to new admissions completely to staffing problems.
According to the Executive Order,
"WHEREAS, in the current environment of critical staffing shortages, the only means by which nursing facilities can maintain the staff to resident ratio necessary to meet the required minimum hours of direct care to residents is to reduce the number of residents residing in the facility, which results in important healthcare resources being taken offline from the continuum of care needed to protect the health, safety, and welfare of the citizens of the State of Rhode Island; and

WHEREAS, these critical staff shortages justify a moratorium on enforcement of the minimum staffing requirements and related financial penalties set forth in the Minimum Staffing Law as such requirements imposed during this crisis will only serve to reduce the State's health care capacity."
The Governor will be suspending the law and penalties until February 14 to help these facilities reach staffing goals, ensure patient safety, and alleviate pressure resulting in patients being turned away.
The Governor's office issued the following statement,
Nursing home facilities across Rhode Island, and the country, are facing unprecedented staffing challenges and financial instabilities exacerbated by COVID-19 – challenges that could not have been foreseen to this degree. The temporary flexibility provided by this Executive Order will allow nursing home facilities additional time to hire staff while continuing to provide the appropriate level of care to residents. The Order also helps to ensure that nursing home facilities are not put in the position of reducing the number of residents in their facility to comply with the minimum staffing ratio, which would result in important health care resources being taken offline from the continuum of care needed to protect the health, safety, and welfare of the residents. The safety and well-being of patients and residents in our health care and long-term care facilities continues to be a top priority and the Administration looks forward to continuing to engage with stakeholders as we work to reach a permanent staffing solution that benefits nursing home workers, residents and families.