Governor Raimondo addresses Commerce Secretary pick: "Rhode Island may be small, but our economy is mighty"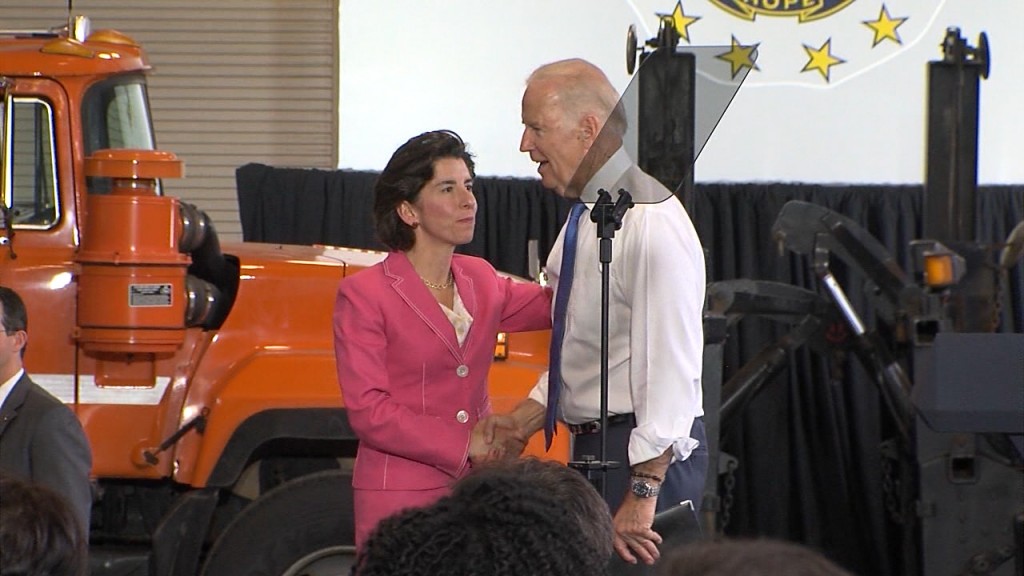 PROVIDENCE, R.I. (WLNE) – Governor Gina Raimondo has responded to the news of being picked as President-elect Joe Biden's Secretary of Commerce.
In a post on Twitter, the Governor stated:
The Governor has also changed her bio on Twitter to: "Mom, wife, daughter, Governor. Nominee for Secretary of Commerce."
If Raimondo does take on the role, Lieutenant Governor McKee would take over and finish out the remaining two years of her term.
The news comes a day before Raimondo was set to hold a press conference. That press conference has since been cancelled as Raimondo is expected to head to Wilmington, Delaware where Biden will formally announce his new picks.
This is the second time since the November Election there has been serious talk about the Governor leaving before the end of her term in 2022 for a job in the Biden Administration. She was also seriously considered for the role of Health and Human Services Secretary.
ABC 6 News asked the Governor about the possibility of leaving the Ocean State for that role on December 4. She stated, "I am not going to be president elect Biden's nominee for HHS secretary. My focus is right here in Rhode Island, as I have said. I'm working 24/7 to keep Rhode Islanders safe and to keep our economy moving, and I have nothing else to add on that topic."
The news shook Rhode Islanders, many extending their best wishes, but adding that the State is losing a strong leader.
In a press release, Speaker K. Joseph Shekarchi wrote in part, ""I had a great conversation tonight with Governor Raimondo and I am absolutely thrilled that she has reached the pinnacle of her personal and professional career in President-elect Biden's Cabinet. However, it is a bittersweet day because one of the reasons I was most excited about being elected Speaker was to have the opportunity to work closely with her again. From the day I accepted the job to manage her first political campaign when she ran for General Treasurer in 2010, I knew she was destined for greatness."
Senate Dominick J. Ruggerio also responded stating in part, "Governor Raimondo took office at a time when Rhode Island had the highest unemployment rate in the nation, and she brought our state to record employment levels before the pandemic hit. I know she will have a tremendous impact at the national level."
Statement by Secretary of State Nellie Gorbea also responded saying in part, "Governor Gina Raimondo has been a trailblazing leader throughout her life. In choosing her as his nominee for Commerce Secretary, President-elect Biden is recognizing her experience and dedication to enhancing commerce. Governor Raimondo will serve our nation well in this role."
According to the Department of State, this will be the first time a sitting Rhode Island General Officer has left to take a cabinet position during his/her term. Former Rhode Island Governor J. Howard McGrath served as U.S. Attorney General from 1949-1952 under the Truman Administration. However, he did not leave his post as Governor to serve in the Cabinet. He was Governor of Rhode Island from 1941-1945, and U.S. Senator from 1947-1949.
Governor John Pastore was the most recent Rhode Island Governor to step down – to take a seat in the U.S. Senate in 1950.
Lt. Governor John McKiernan stepped into the Governor's role for about two weeks (the shortest term in state history) after Pastore resigned and before Dennis Roberts, who won the November 1950 election, was sworn in as Governor in January.