Governor Raimondo issues strong warning as coronavirus case numbers spike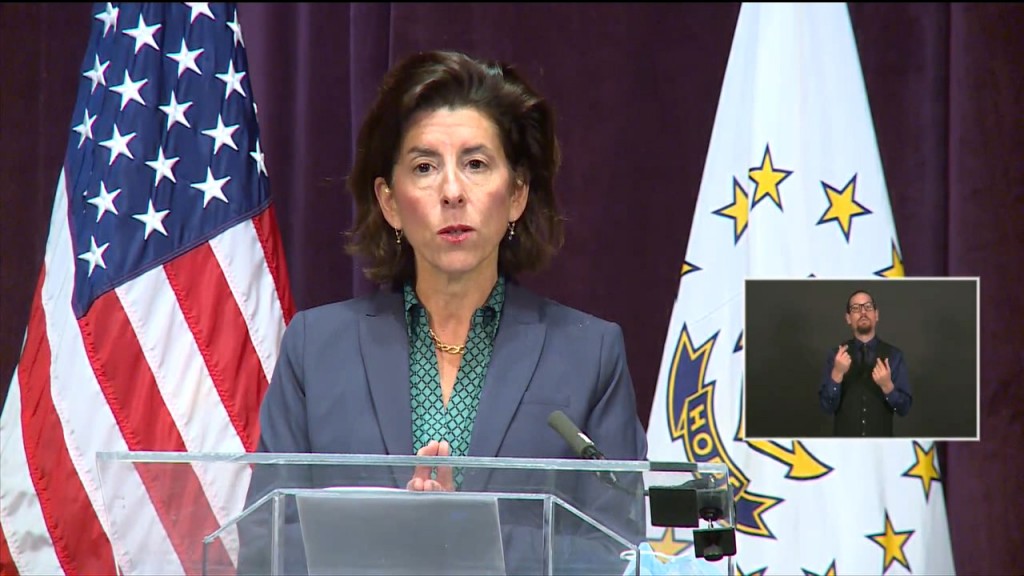 PROVIDENCE, R.I. (WLNE) — Rhode Island is seeing record new cases of the coronavirus with hospitalizations doubling over the last three weeks.
Governor Gina Raimondo delivered a strong warning Wednesday afternoon, saying the numbers are not in a good place and projections for hospitalizations are alarming. She's likely announcing new restrictions Friday.
"We've been at this a long time," Governor Gina Raimondo said. "We're getting tired, we're getting fatigued, we're missing our friends and family. And it is clearly being reflected in our data."
The Governor says the increase is driven by casual gatherings with family and friends where our guards are down and masks are off. She thinks there's still a chance to change the direction the state is headed if people change their behavior immediately.
"We have to keep our groups small and stable because we need to turn around this trend," Raimondo said. "We've got to stop this trend and turn the corner."
Rhode Island has been in phase 3 since June 30, which loosened restrictions on restaurants and social gatherings for weddings and events.
If the state cannot turn the corner, Raimondo said she will re-open field hospitals and move back to phase 2. In phase 2, indoor dining was restricted to 50% and some close contact jobs had to stay closed.
The Governor also says contact tracing will be a critical component of turning those numbers around. She's encouraging Rhode Islanders to be more diligent about logging close contacts, so as soon as a contact tracer reaches out, you can provide the information they need right away.
She says the Department of Health is also looking to hire new contact tracers as their current system is being pushed to its limits. The state has added nearly 100 new contact tracers this month and is looking to hire 100 case investigators in the weeks ahead. If you have customer service experience and can work full time, visit health.ri.gov/covidjobs.