Governor Raimondo expected to discuss phase three of reopening the state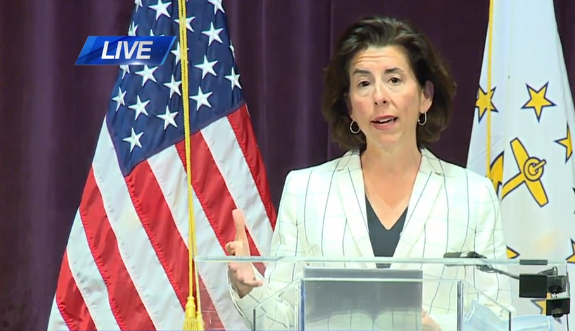 PROVIDENCE, R.I (WLNE) – Governor Raimondo is set to talk about when the state will enter phase three of reopening on Monday.
Phase three will involve relaxing some restrictions and increasing the number of people who can gather in a public setting.
Governor Raimond is also expected to go into detail about new travel limitations in the state.
The governor and the Department of Health are set to hold this briefing at 1:00 PM where they will also be giving updated numbers on COVID-19 in the state.
Watch here or tune in to ABC6 News.
©WLNE-TV/ABC6 2020