Governor Raimondo responds to criticism after not wearing a mask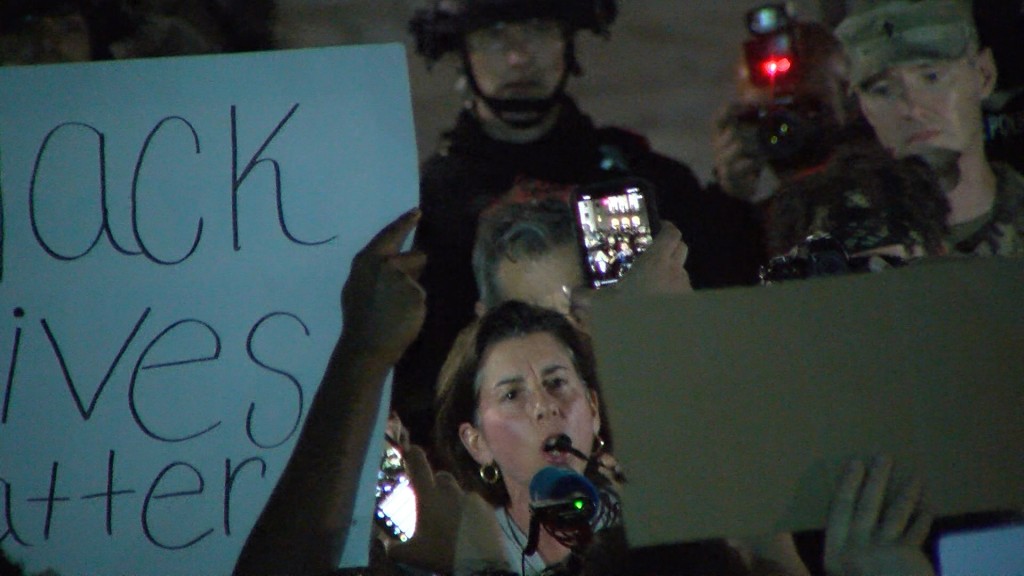 PROVIDENCE, R.I. (WLNE) – Governor Gina Raimondo responds in a statement Saturday following criticism after not wearing a mask while addressing Friday night's protest gatherers.
Governor Raimondo said, "The late hours in front of the State House last night were tense and hectic, and in that moment I neglected to put on a mask. That was wrong, it was counter to our public health guidance, and I apologize. I have worked today to track down the names of those I was in contact with so that they can be added to my contact tracing notebook."
ABC 6 spoke with State Representative David Place (R-Dist. 47, Burrillville, Glocester).
Place said, "The biggest thing is healthcare workers are very disappointed. Because for the last three months now she's been going on TV and coming into our living rooms asking us to follow our rules and unfortunately the first opportunity she has to follow her rules she didn't do it… it's disappointing."
State Representative Brian C. Newberry (R) who has represented District 48, covering all of North Smithfield and part of Burrillville Tweeted the following on Saturday:
Footage of the governor not wearing a mask sparks criticism after extending her executive on Thursday order requiring people to wear face coverings in public for one more month.