Governor Raimondo Set to Speak on Incidents in Providence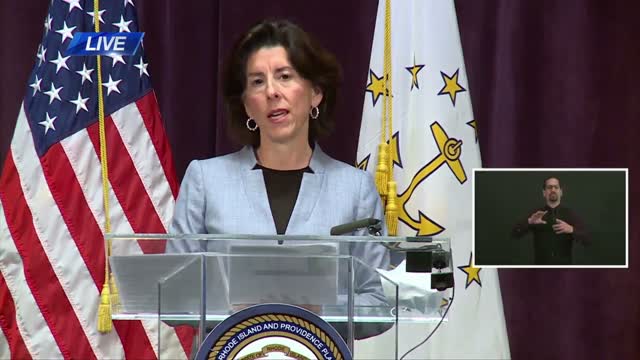 PROVIDENCE, R.I (WLNE) –  Governor Gina Raimondo is expected to hold a press conference on Tuesday morning to address the events that happened overnight in Providence.
A protest turned violent as businesses and police vehicles were heavily damaged and 65 people were arrested early Tuesday morning.
"We are at a critical moment in American history, and our actions today can set the course for a more just and equal society tomorrow. But if we let violence give rise to more violence, then that opportunity will be lost. What happened in Providence last night was unacceptable. It was criminal. It put lives at risk. And those responsible will be held accountable.
"To those in Rhode Island and around the country who are expressing your outrage and pain through peaceful protest: I hear you. Let's rise above the hate, rise above the fear, and work to root out racism on an individual and institutional level."
The governor is set to speak at 11:30 AM.
Watch the briefing here or tune in to ABC6 News.
©WLNE-TV/ABC6 2020