Governor weighs in on pension overhaul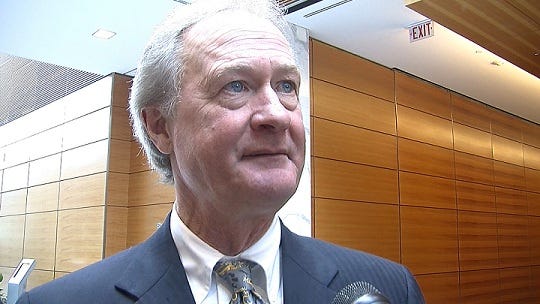 By: Melissa Randall
mrandall@abc6.com
The unions not voting in favor of the Rhode Island's pension
overhaul marks defeat for Governor Lincoln Chafee. He and the state treasurer
argued it was a good deal for all parties.
Six parties had to approve the deal. One did not. That means
its back to mediation for the landmark overhaul. The Governor told reporters
Tuesday morning that he is still optimistic that a settlement can still be
reached.
The deal would have ended the legal fight over the state's
2011 pension overhaul. It was an attempt to resolve lawsuits filed by
public–sector unions and retirees.
The group with the smallest amount of members, the police
union, was behind the stop. The Governor says settling out of court remains a
top priority.
"I think there are a lot of union members that want to
this resolved also– and know that even if they are successful in court– the
devastating impact on the budget would affect their members," said Chafee.
"Rhode islanders deserve a pension system that's
affordable for all tax payers that's sustainable and secure. People in the system deserve to know their
pension checks are going to be there and the people need to know we can afford
it," said Gina Riamondo, state treasurer and chief architect of the reform.
One option on the table, according to the Governor, is
settling with the other groups and continuing litigation with the police union.
Chafee has not set a deadline within in his administration.
(C) WLNE–TV 2014
Follow me on Twitter @MelissaARandall