Governor's office: New license plates "not a top priority" as deadline for new plates approaches
Josh Block, spokesman for the Governor, said reissuing license plates is not a top priority.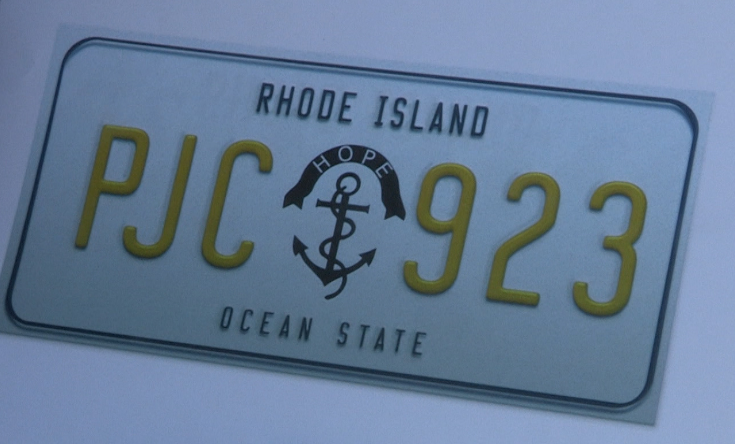 PROVIDENCE, R.I. — (WLNE) Governor Gina Raimondo is pushing the breaks on a license plate change in Rhode Island.
Josh Block, spokesman for the Governor, said reissuing license plates is not a top priority.
"Reissuing license plates is not a top priority for the Governor. It places an inconvenience and an unnecessary cost on hundreds of thousands of Rhode Islanders, and it will cost state taxpayers millions of dollars better spent on other critical programs," said Block in an emailed statement.
State law requires license plates to be changed every ten years, and Rhode Island's blue wave plates were issued back in 1996.
Last year, the General Assembly ordered the DMV to roll out new license plates starting on June 1, 2020. With that deadline quickly approaching, and no new design ready, Senator Louis Depalma is concerned.
"A new plate is needed, it should have been done 13 years ago. I give Governor Raimondo credit for now taking it forward, but I am frustrated in regards to where we are," said Dipalma, who has been pushing for a new design with the last three governors.
Governor Raimondo's office said public safety officials are looking into modifications of the current wave design, but DiPalma said that's not going to cut it.
"We need to have a plate that's dramatically different enough, so when public safety comes upon a vehicle, that they see a plate that doesn't belong on it, they'll know right away that car's not inspected, it's not insured, and most likely not registered."
He said several new designs from local artists were dropped on the Governor's desk last fall, and even though in the budget, it doesn't say a new design is needed, DiPalma urges that it is.
"It's a great plate and it's served us well, designed by somebody in Rhode Island. It's time to take the next step."
New plates will need to be issued on June 1st and will take two years to roll out.
© WLNE-TV 2020