Shoppers rush to long-awaited Trader Joe's in Providence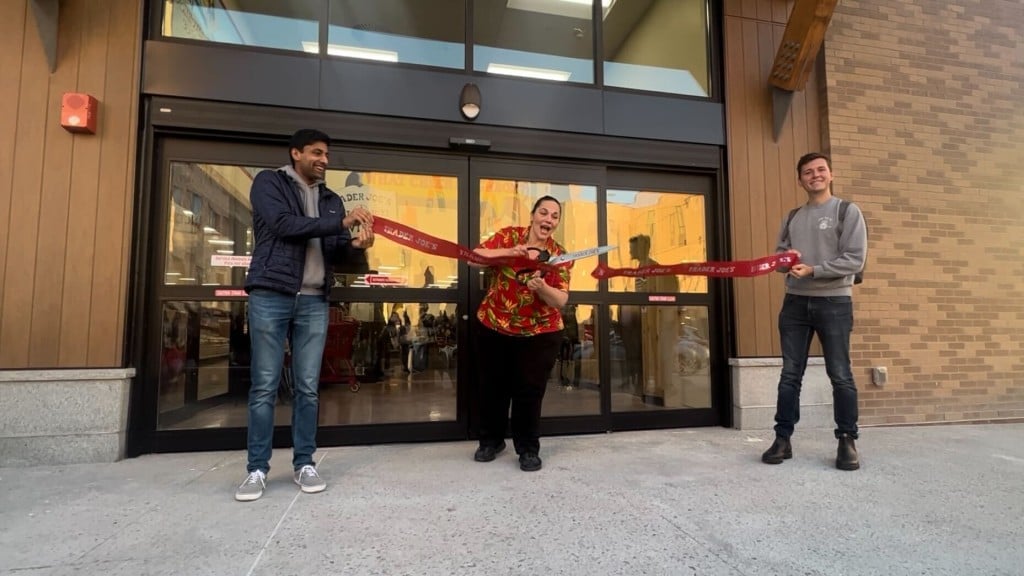 PROVIDENCE, R.I. (WLNE) — Finally! Shoppers rushed to the long-awaited Trader Joe's in Providence for its grand opening Thursday.
Doors to the grocery store on South Main Street opened at 8 a.m., moments after a ribbon cutting.
The 9,408-square-foot location is the second Trader Joe's in Rhode Island.
Providence City Councilman John Goncalves said, "We're so thrilled and excited to welcome Trader Joe's to the neighborhood."
"Residents from near and far are enthusiastic about the grand opening of another grocer that will offer fresh produce and organic foods to the capital city and beyond," Goncalves added.
Inside, shoppers will be able to find all of the classic Trader Joe's brand snacks and meals, as well as some unique items available for the grand opening.
Trader Joe's Providence store manager Linda Iannitti told ABC 6 News that there will be cake, spiced citer, free bags, and "lots of smiles" for the opening day.
The new Providence location will also donate 100% of unsold products to non-profit, community-based organizations, seven days a week.