Grave error: Rhode Island cemetery puts men in wrong plots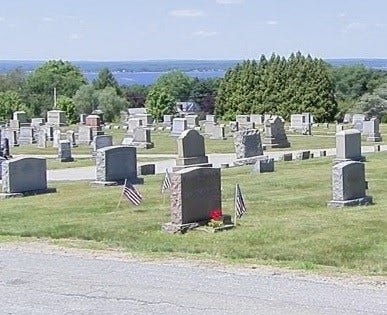 Two men at the Pocasset Hill Cemetery in Tiverton have been buried in the wrong plots.
The men are set to be exhumed and moved next week, but one of their widows is fighting hard in an effort to prevent that from happening.
"He deserves to be at peace, my family deserves peace and that's all I'm asking," said Pamela Chadwick.
Chadwick's husband, Lewis Chadwick, died in October of 2015. It wasn't until March when another man, 87-year-old Raymond Murray passed away that the cemetery noticed the mistake. Currently the two men are buried in each others plots around 30-feet away from one another.
The two families are at odds over a solution. The family of Murray wants the bodies dug up and switched while the Chadwick's want the men to stay where they are.
Pamela Chadwick says she learned of the mistake in June and received a letter this past weekend notifying her that her husbands body will be dug up. Now, she and her family are doing everything they can in the hopes of to reversing the decision.
"I buried him with dignity and now I just feel that dignity is going to be destroyed because of foolishness," said Pamela Chadwick.
The town administrator, Matthew Wojcik is apologizing for the mistake. He says he grave digger mis-read the letters C and G on the plot markers leading to the error.
"The town has nothing but sympathy for these people we apologize for the mistake and really want to make this right but background rule for us would be what agreements do we have in place with the families," said Wojcik
(C) WLNE-TV 2016