Grebien moves to fire Pawtucket officer found not guilty in 2021 shooting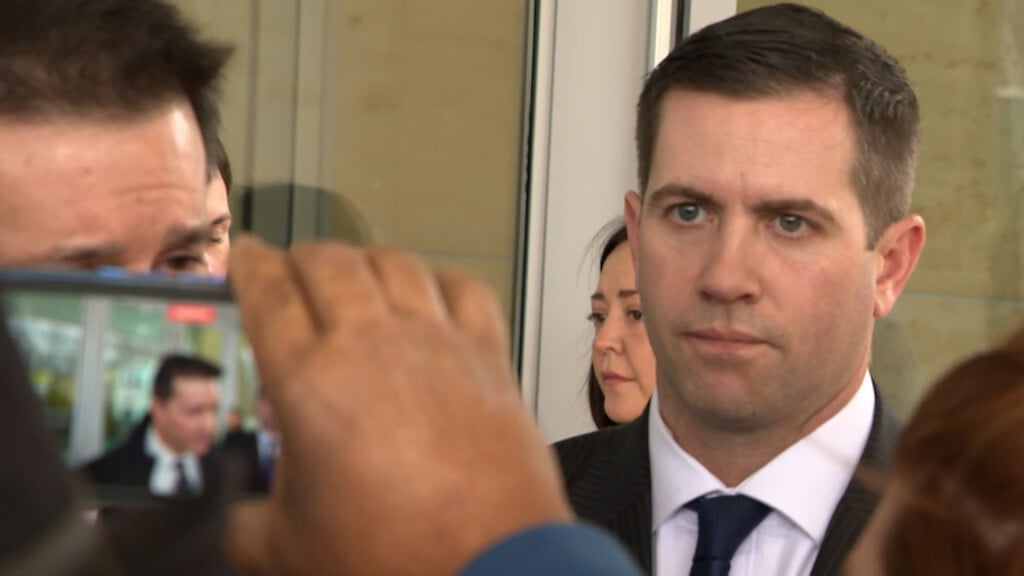 PAWTUCKET, R.I. (WLNE) — Pawtucket Mayor Don Grebien said Thursday he's moving to fire Daniel Dolan, the off-duty Pawtucket police officer found not guilty in a 2021 shooting.
"Lack of criminality does not mean that an officer's conduct was appropriate or that it represented the high standards to which we hold our public safety officials," said in part Grebien in a statement Thursday.
While he said he supports the those in law enforcement, Grebien said the city and police department "will not allow or enable behavior that jeopardizes our ability to protect the community we serve and protect."
He added that after consulting with Pawtucket's outside legal council and adhering to the process set by Rhode Island Law Enforcement Officers' Bill of Rights, the mayor said the firing of Dolan is "the appropriate course of action."
"I applaud the diligent work of the Internal Affairs team and Chief Tina Goncalves to bring the city to this point," he said.
Last month, Dolan, 38, was found not guilty of four criminal charges, including assault with a deadly weapon.
In June 2021, the 38-year-old was arrested after police said he shot at a car with three teenagers inside, injuring one of them.
According to court documents, Dolan, who was off-duty at the time of the incident, followed 18-year-old Vincent Greco into a West Greenwich parking lot, claiming it was because the teen was speeding.
Surveillance footage showed that the teenager's car pulled into the parking lot of Wicked Good Pizza on Nooseneck Hill Road before Dolan's car pulls up next to it.
He was then seen getting out of his truck and approaching Greco's car, which backs out of the lot and off camera.
Police said Dolan then proceeded to open fire.
Grebien said Pawtucket police will be moving forward Thursday with the disciplinary actions as the "statutory provisions allow."
"Although we support this action, in reality, due to the pervasive issues in the administrations of the Pawtucket mayor, city council, and police department, Daniel Dolan was allowed to remain on duty even though his history disclosed repeated acts of violence in derogation of his duties as a Pawtucket police officer," James Howe, the attorney for the teenagers, said in a statement to ABC 6 News Thursday.
Howe added that if the decision to fire Dolan had been taken "when it should have," his clients wouldn't be "suffering from the injury and terror at his hands."