"Green" beach pavilion in the works at Lincoln Woods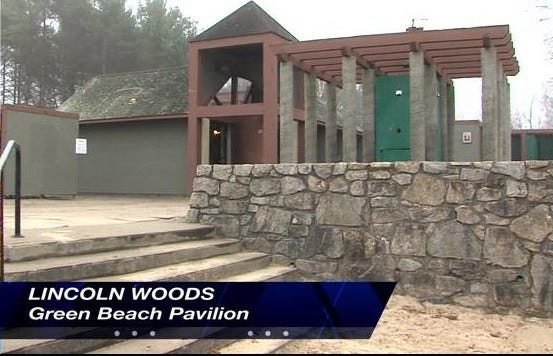 By News Staff
news@abc6.com
DEM broke ground on a new "green" beach pavilion at Lincoln Woods Monday.
The project will update all facilities and visitor amenities to be green, while also enhancing water quality in the lake.
Three new buildings, connected by a central plaza, will also be constructed.
DEM says the beach will always be the main attraction, but these updates are sure to enhance the visitor experience.
DEM Director Janet Coit says, "It's a very exciting construction project. New visitor facility new office building and a new nature center. They are all going to have green features its going to be beautiful – a really welcoming place for this wonderful park."
Lincoln Woods is considered one of the most popular state parks, attracting nearly 1 million visitors each year.
(C) WLNE-TV 2015